Fast Delivery

2+1 Years Warranty

30-Day Money back
FEATURES
TECH SPECS
FAQ
REVIEWS
Jackery Solar Generator 240 combines Explorer 240 Portable Power Station and SolarSaga 100W, making it an ideal power solution for outdoor adventures. When sunlight falls on the SolarSaga 100W solar panel, the PV cells convert the sun's energy into electricity with the highest efficiency. The power station then stores the electricity to charge devices like phones, laptops, cameras, lights, etc.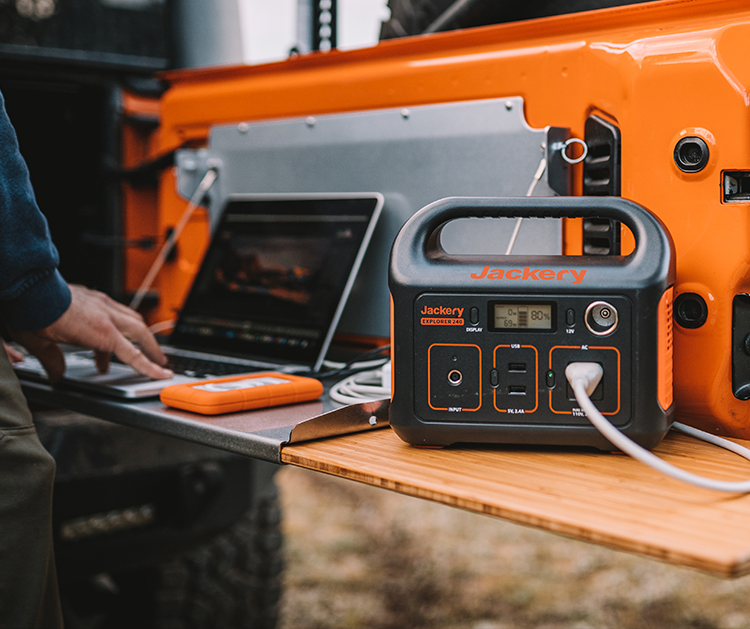 Running Time Simulator
To power with Explorer 240 (240Wh Capacity)
Please enter the wattage of the appliance (not exceeding 200W)
W
Input power does not exceed
0
Hrs
Expected Running Time
Note: This is a calculation for reference. Please take the actual use for accuracy.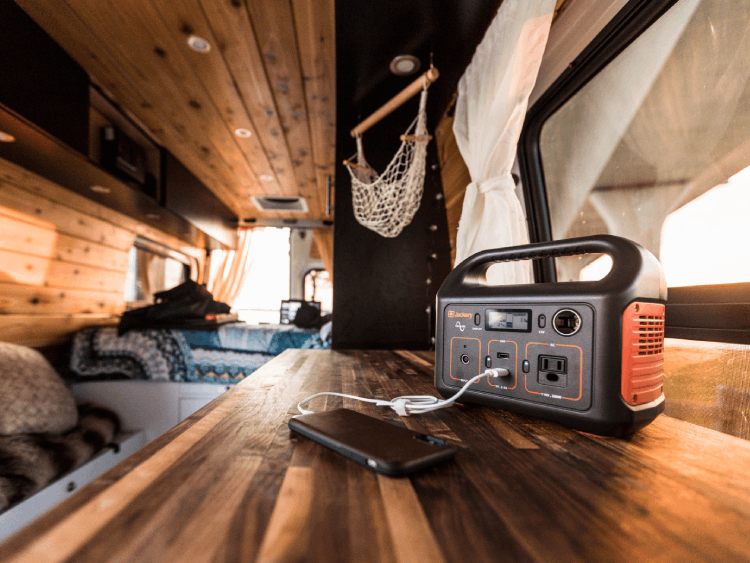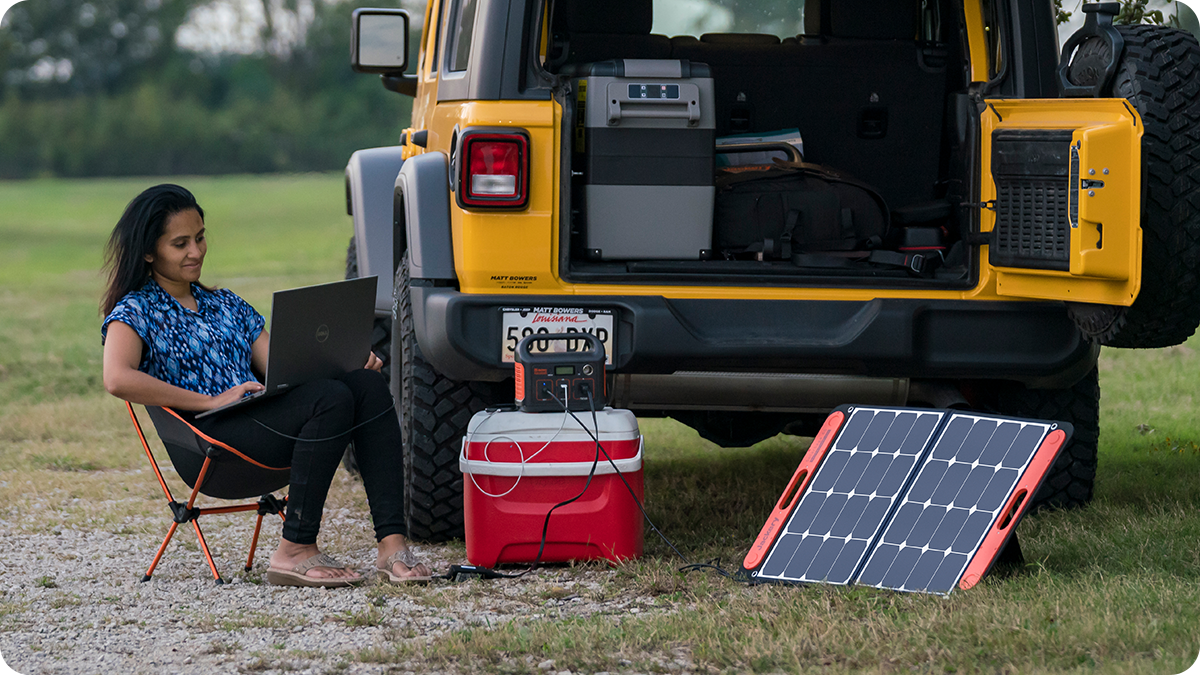 How Many Solar Panels Do I Need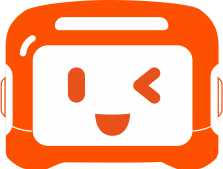 Choose One Type of Solar Panel

0 Hrs
Recharging Time

0 Wh
Sustainable Energy Saving
Product Recommendation
Product Details
Specs in Pictures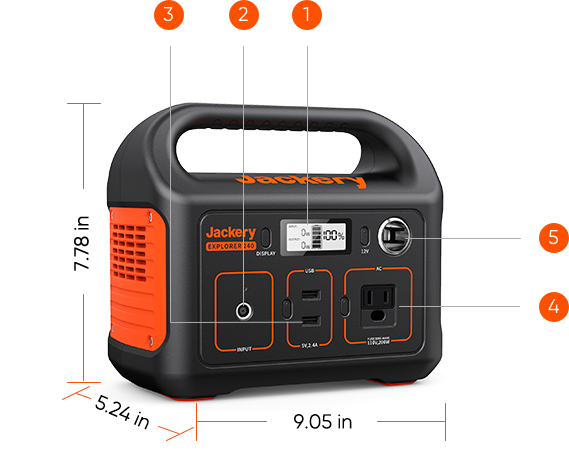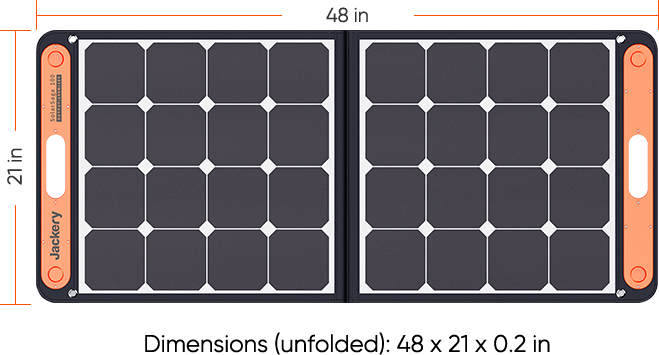 Specs
What's in The Box
Note:
1. Solar panel types and quantity depends on your purchase.
User Manual
BATTERY INFO
Notice
1. Solar recharging time varies from a different locations, temperatures, weather, etc. The actual time may be extra.

2. During solar recharging, keep your portable power station away from heat and direct sunlight to extend its life span.

3. Store in a dry and cool place, avoid contact with corrosive substances and keep away from fire and heat sources. Avoid storing with sharp objects at the same time.
User Guide Videos / Pictures
Jackery Explorer 240 | Call of nature, call of the season
Jackery Explorer 240 Review Dependable power on the go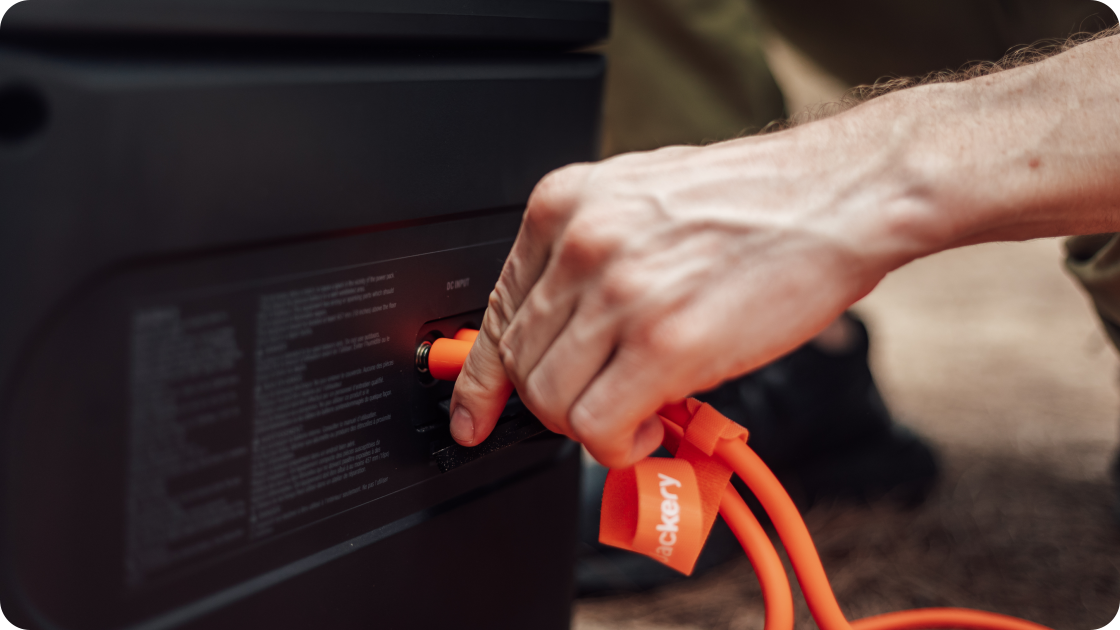 FAQ
A: Please note that the AC output ports can only charge/power devices that operate at less than 200-Watts, besides, the whole wattage should be under 200 watts as well . Once exceeding, the Explorer 200 will shut off automatically. Please refer to your device specification before purchase.

A: Working time = 240Wh* 0.85 / operating wattage of your device
For reference, assuming power consumption of your device is 60W (might be a box fan), working time will be 240Wh*0.85/60w=3.4hrs (rough calculated) .
Please note: actual power consumption varies from different usages, please consult Jackery for better purchase decision.

A: Yes, you can use the Explorer 240 to charge devices, while it's being re-charged at the same time. 

A: All Jackery power stations have a built-in MPPT controller.

A: Please recharge it every 3-month to keep the battery power above 50% if you don't use it. The storage temperature is -20-45℃

A: The Saga 100W is not waterproof. To maximize the lifespan of the module,Please don't make it get wet.

A: We mentioned this point in the manual. Please use a soft cloth to remove the dust and dirt on the surface. Use a damp cloth to wipe the surface of the solar module to remove any remaining dust or dirt. Any guano or other adhesive should be removed as soon as possible from the solar surface to avoid a reduction in performance.

A: Yes, the 100W solar panel has 1* USB-C(5V,3A) output port and 1* USB-A(5V, 2.4A) output port