Best Christmas Gifts for Everyone on Your List
Now that it's December, it's acceptable for you to have a gift-related personality that revolves entirely around Christmas. It is the most delightful time of the year, with Christmas present shopping, holiday parties, and festive decorations. Finding the ideal gift is always challenging, but we have plenty of suggestions for Christmas gifts for everyone on your list.
Shopping may prove challenging in 2022 if the shortages we experienced last year continue. But don't be concerned. Our team has your back. This carefully curated list of Christmas gifts covers everything for everyone on your holiday shopping list.
Everything from Christmas gifts for friends, family, and coworkers to DIY Christmas gifts that'll impress the one you love has been covered. You could give them something thoughtful and lovely, like a personalized necklace or a fun toy that will keep them occupied for a lifetime. Find presents for everyone on your list by using this comprehensive Christmas gift guide. Additionally, some suggestions for Christmas activities may serve as seasonal inspiration for the following part.
Best Christmas Gifts for Family
Shopping for the holidays may be difficult, especially if you have to buy presents for everyone in the family. It cannot be easy to choose gifts because your loved ones are of various ages and have varied interests. Fortunately, if you stick to our list of Christmas presents for the family, you'll be able to find something for everyone.
The appropriate gift may encourage fun and opportunities for connection, whether your family is the nuclear unit you return to every evening, the distant loved ones you see only occasionally, or the selected group you're so pleased to have found. Check out the following Christmas gifts suggestions to choose presents for every member of your family and friends:
1. Best Christmas gifts for men
2. Best Christmas gifts for women
3. Best Christmas gifts for kids/teens
4. Best Last-Minute Christmas Gifts
5. Best DIY Christmas Gifts
6. Christmas Activities to Enjoy the Holidays
Best Christmas Gifts for Men
Finding the ideal Christmas gifts for men is a complex undertaking before the holidays. Giving him the perfect present could seem unattainable if he never understands what he wants and frequently obtains what he desires. The pleasure on his face when he opens the gift makes finding the ideal gift worthwhile, even though it may require considerable guesswork.
The dad accepts whatever and claims he has no desires. The husband tries to please others and claims he doesn't need any more gifts because he already has everything. And the volatile partner switches his underpants more frequently than his tastes. You're lucky since our list of Christmas gifts for men takes the guesswork out of shopping.
Beer Club Membership
His front door will get a modest shipment of artisanal beers from independent brewers every month, so he can always try something new. Four distinct beer varieties will be in the monthly delivery for about twelve bottles. It's the ideal present for sports enthusiasts who enjoy popping open a cold one while watching the game. Two beers a day, according to research, can lessen stress or anxiety at work. The best Christmas present for guys must be a beer club membership.
Putting Green
With this portable putting green, he can practice his putting virtually anywhere. This 10-foot-long practice green will do the trick when he wants to pick up a club but doesn't have the time to hit the course. He can put nearly any place with this portable green that also features an auto-ball return. After he sinks a shot, the ball will roll right back to him. Inform the golfer that a few swings at work or home can significantly improve his weekend numbers on the course.
Jackery Portable Power Station
Men typically enjoy sports like hiking, riding, camping, fishing, and other outdoor and indoor activities. Such outdoorsy persons may frequently utilize a portable power station to recharge their electronics while doing outdoor sports. A portable power station can be helpful in various circumstances, from illumination to heating.
Jackery Portable Power Stations are a great outdoorsy companion.  
They have a rechargeable battery, USB ports, and a DC carport to keep your equipment charged. These power stations also require little maintenance and are simple to use. You can camp in peace because portable stations are much quieter. The Jackery Explorer 500 provides power on the go in a portable, lightweight design with multiple connections to charge your everyday devices and more. Never be concerned about long extension cords or wall outlets. So feel free to use your appliances and go outside to experience the wonderful outdoors.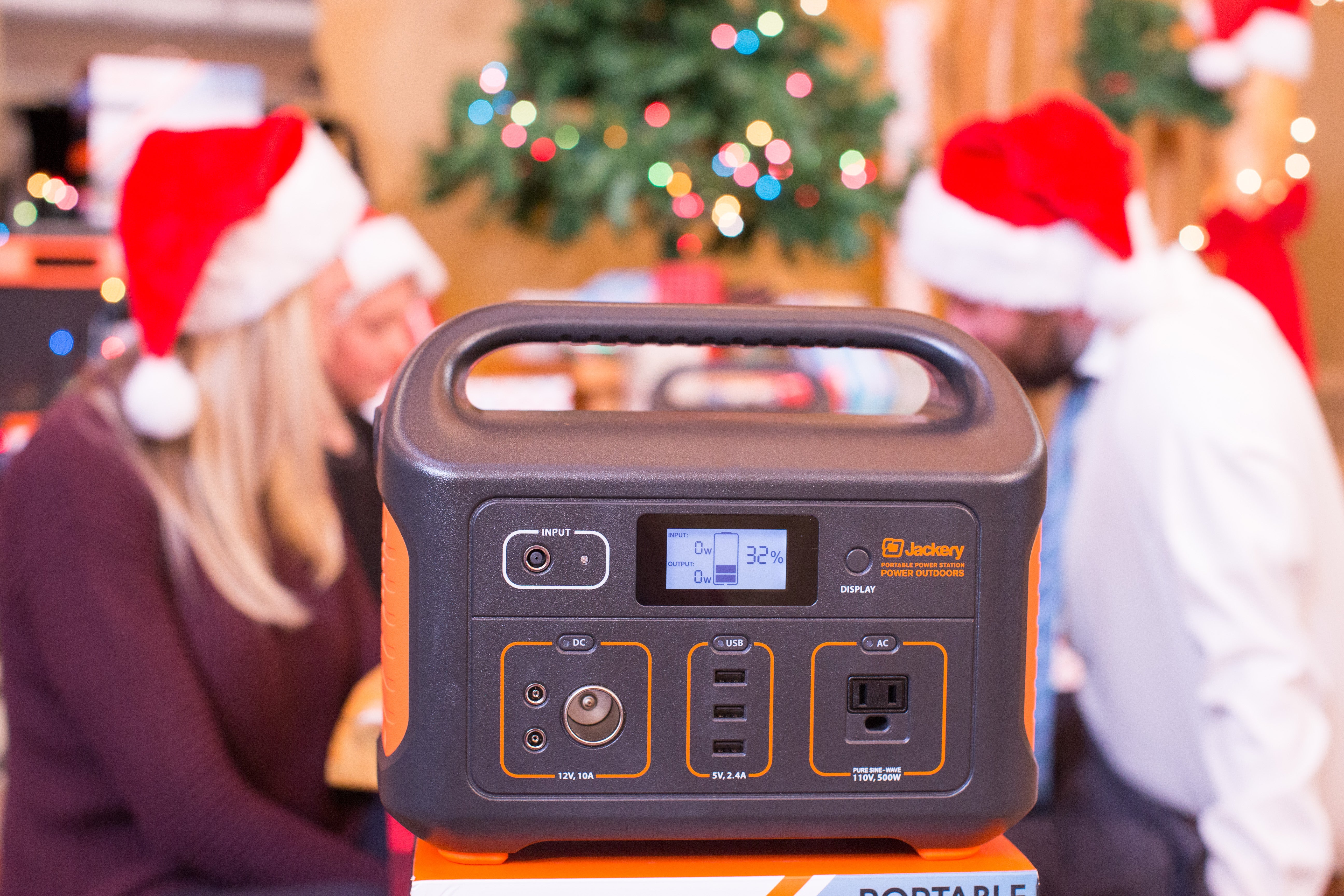 Projector
Make his movie night even better by using a simple projector. He may view movies, TV shows, and YouTube videos wherever he likes, indoors or out, using any empty wall or king-sized sheet. He can use it as an excuse to bring many buddies over and let them binge-watch their favorite program. The ideal gift for men in your life must be a great movie night with a projector.
Trimmer
With this all-in-one trimmer, he up his grooming game. This 23-piece set can handle all his face, body, and hair trimming requirements thanks to its sturdy stainless steel frame, self-honing steel blades, and 14 reinforced guards. It includes a rechargeable battery with a cordless duration of up to 5 hours and is completely washable for simple cleaning. In the world of men's fashion, hair styling has evolved. Even though hairstyles have taken center stage, fewer people visit barber shops regularly.
Portable Camping Chair
With its cushioned 24-inch seat and robust steel legs, this camping chair will keep him comfortable during tailgates and campfire conversations. The foldable chair features a more prominent seat, side pockets, and a mesh cup holder in addition to an attached four-can cooler pack that enables him to keep his drinks cold and close at hand. Because of this practical gift, he will think of you whenever he goes fishing, to a family reunion, or camping.
Tech Tool Kit
The toolkit is the ideal Christmas present for men constantly tinkering with technology. This package gives him all the tools he'll need to fix everything from games to tablets, including opening tools, tweezers, a 64-precision-bit driver set, and other crucial tools, all housed in a secure magnetic box. On their journeys, campers and, to a lesser extent, day hikers frequently pack various tools to help with any repairs that may be required while on the path. So you can see how essential a tool kit is to a man's life.
VR Headset
Utilize the full virtual reality headset to make the most of this world while virtually exploring others. It includes a headset that lets you view HD pictures, such as those from video games or live performances. Moreover, enjoy surround sound with the help of built-in headphones. Additionally, it has controllers that are incredibly responsive to your movements, ensuring the most realistic gameplay imaginable. You may enjoy it without connecting a phone or computer because the set has storage.
Best Christmas Gifts for Women
Any of these greatest gifts for her will do for the wonderful women in your life, such as your diligent wife, your devoted mother-in-law, or your beautiful girlfriend who never fails to make you smile throughout your long workdays. Additionally, these suggestions are still wonderful to use as gifts for birthdays, bridesmaids' gifts, graduations, and a variety of other occasions that arise during the remainder of the year.
No need to worry; this page proposes the ideal gifts for you. We have a ton of ideas for Christmas gifts for women, whether you're thinking about getting her clothes, makeup, books, technology, something personalized, or want to give her a sample of everything. Give your favorite lady a gift from our selection of Christmas presents for her. We have many fantastic gift suggestions to make her happy on Christmas Day 2022, including jewelry, dried flowers, and adorable candles.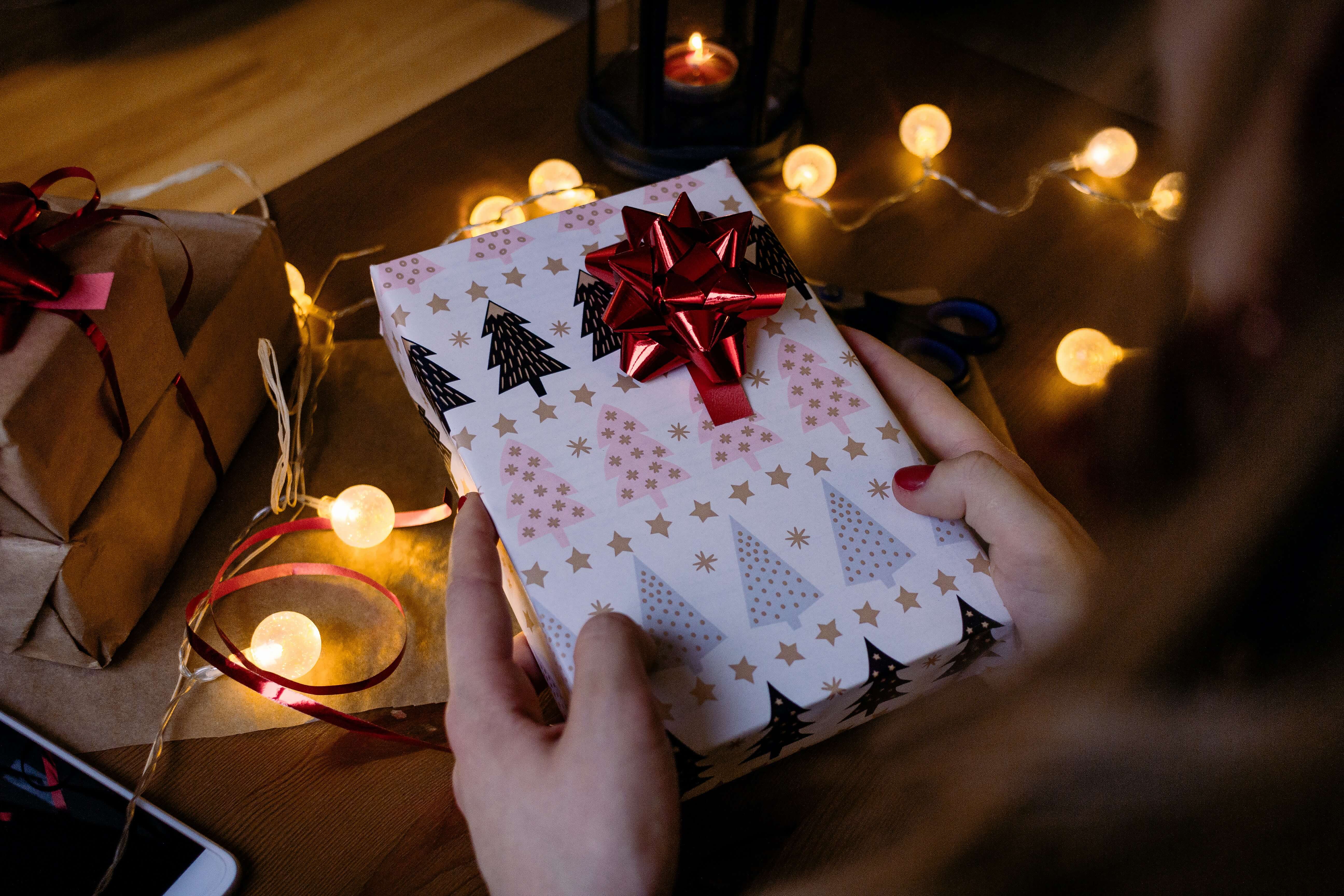 Jewellery
The most popular present for ladies is jewelry. Whether you purchase a piece from this influencer favorite—which features everything from delicate gold bangles to the bohemian necklaces stacked on trend-conscious women with magpie eyes—you're guaranteed to get grins on delivery. Highlights include the gorgeous small signet rings, the front-facing hoops, and the 1990s-inspired gold T-bar hefty chain necklace and matching bracelet from the brand's third collaboration. Should she like silver jewelry, there is also a lovely range of that.
Handbag
A handbag is essential for women since it can hold everything they need. It is practically impossible to go wrong with a lady handbag if 2022 is the year for a huge Christmas bash. There are many options, but the Marmont shoulder bag is your best bet if you want to select something that practically everyone will like. It never dates. It is lovely. It will be the most thoughtful gift they've ever received.
Cosmetics Calendar
No list of presents is complete without a fantastic cosmetic calendar, and this set—which includes top-rated items for skin care, hair, and makeup—is sure to be a best-seller. However, it's only available while supplies last. The women you love can select one item from the cosmetics calendar each day until Christmas, so they could be surprised every day this holiday season when they choose a gift from it.
Portable Power Station
As the number of outdoor-loving women grows, the demand for outdoor equipment becomes more and more crucial. Usually, a portable power station can enable the electricity available. Without relying on fossil fuels or other energy sources, these power stations can meet her needs at home or out in the middle of nowhere.
As one of the smallest and lightest 293 Wh rechargeable lithium-battery power stations on the market, Jackery Explorer 300 is the most suitable gift for ladies who love outdoorsy. It is ideal for indoor and off-grid outdoor activities like camping, hiking. It is a small portable power station that can charge your smartphones, camera, laptop, GoPro, mini-cooler and other smaller equipment.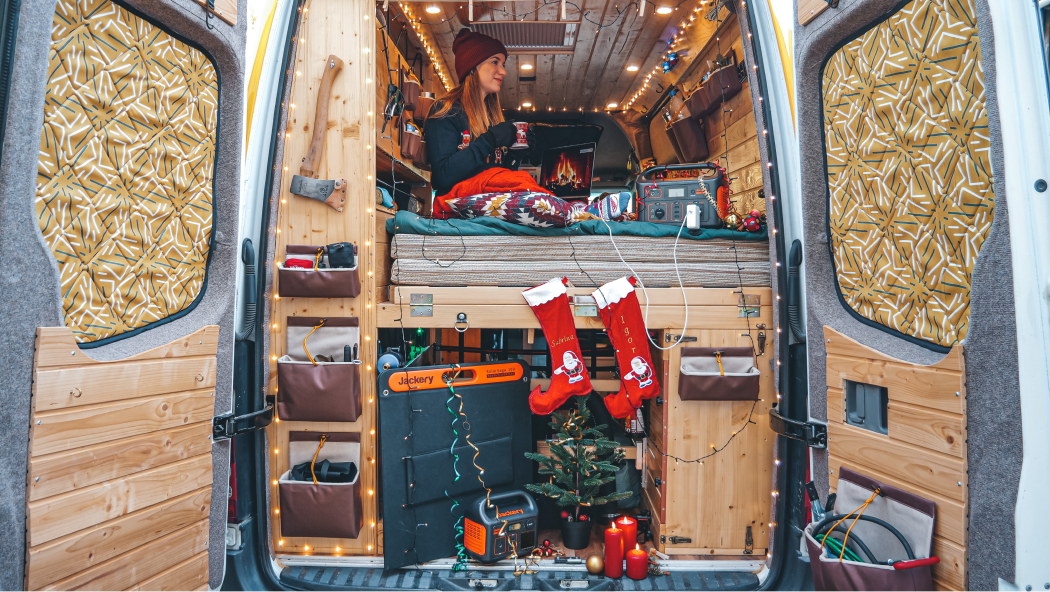 Candle Set
Scented candles are increasingly common and valuable; they represent joy and love, calm the senses, and enhance a particular interior design theme. Candlelight can uniquely transform a room's atmosphere in ways. Burning a few carefully positioned candles creates a cozy and intimate ambiance in your house. Your settings will feel warmer immediately if you scatter a few candles around to add softness and warmth. Your settings will feel warmer instantly if you scatter a few candles around to add softness and warmth.
Coffee Club Subscription
With a monthly coffee club gift card, a subscription service that sends bags of freshly roasted single-origin beans or grinds—of your choice from across the world—along with brewing instructions for each batch, the coffee fan on your list can keep their caffeine high going in the new year. There are several benefits to joining a coffee club, including regular coffee delivery and the chance to sample a wide range of coffees that might not be offered in nearby markets. Numerous specialty coffee websites and online coffee sellers offer subscriptions to coffee clubs.
Personalized Family Portrait
Your decision to take a family photograph is crucial, regardless of whether you have a session every year or only occasionally. Your family becomes closer, thanks to your family photographs. Your family is reminded of their love for one another by it. Portraits or family photos can transport you back to a specific time. Not just to recall how you appeared but also precisely how you felt that moment.
Cheese Board
If she's a charcuterie fanatic, help her show off her collection with this cheese board. This three-part magnetic charcuterie board is made of natural acacia wood and features a space-saving design so she can display it any way she chooses. It also has a card bag to store it safely and protect it from dust and scratches. Create a nutritious cheese board dinner! Gather your favorite cheeses, fruits, and vegetables, and add some more healthful treats.
Best Christmas Gifts for Kids / Teens
Christmas gifts for kids can occasionally be challenging. Particularly if you're searching for a little novel that will make their little faces beam when they open it. Although purchasing a toy may seem simple, unless the child or their parents have made a specific request, you can find it challenging to choose one. You may select gifts from the child's current interests, which are likely to include helicopters, trucks, dinosaurs, superheroes, princesses, or animals.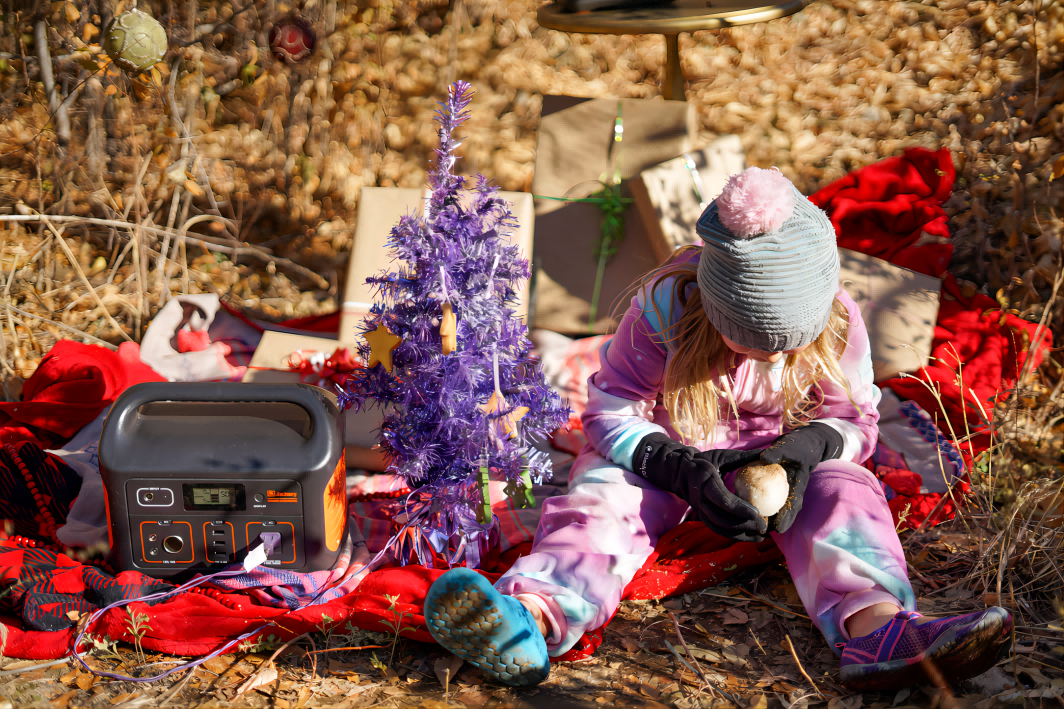 We have everything you need if you're looking for a unique yet utterly fantastic present for your kid, daughter, niece, nephew, or grandchildren. There is something here for everyone, no matter their taste or budget, as we have compiled the best Christmas gifts for kids of all ages. Get ready to finish your holiday shopping so you can unwind and resume being merry and festive.
Preschool Learning Toy
This toy, which consists of four different robots that can be united into a single giant robot, offers a variety of play opportunities for kids at every developmental level. The ball-popper and spinning arms will delight young toddlers, while somewhat older kids may sing along to over 120 songs, practice their ABCs, and work on their building abilities. Every parent wants to give their child the best possible start in life, so they have the most excellent chance of success. Although educational toys may not seem as exciting on the surface as other top-selling ones, they have many advantages. Some children's favorite everyday toys, such as puppets and toy pushchairs, are also considered instructional toys.
Block Toy System
Although they appear as regular blocks, they are held together by tiny magnets safely buried inside. This 42-piece kit includes wheels, parallelograms, cubes, short and long planks, columns, and more. It's one of the most fabulous Christmas gift suggestions for kids of all ages because it's age-appropriate for the tiniest toddlers and will be enjoyed for years.
Animal Fleece Jacket
Are you looking for original Christmas gifts suggestions for children? This choice includes a lovely character hoodie and a soft plush toy in one package. Long after kids outgrow the sweatshirt, they'll still appreciate the fuzzy companion made from the lightweight jacket that folds up into a zipped pocket. You may also choose a design your child will enjoy from the vast collection of patterns that include cute animals and well-known characters from Star Wars, Disney, and other big franchises.
Words Book
Never before has word learning been so enjoyable. Children may increase their vocabulary with the help of their friends' Turtle, Tiger, and Monkey, by touching the words on the pages to hear them said aloud, along with entertaining sound effects and exciting facts. Bonus: It's one of the most excellent toddler Christmas presents for bilingual families because the kids can hear language and songs in both English and Spanish.
Kitchen Set Toy
The traditional preschool pretends game serves up a delectable snack to family and friends. This wooden play set comes with a rigid container, cutting boards, and delicious fruit ready for dicing and slicing. This healthful treat will be served repeatedly by your little chef. Play kitchens are a fantastic method to enable young children to take on different tasks and give them the flexibility to enjoyably explore imaginative worlds. Using a pretend kitchen set can stimulate children's imagination.
Karaoke Machine
Looking for Christmas gift suggestions for children that love to perform? You can sing along with ease using this stand-up microphone and karaoke machine. Of course, your child can perform on stage while you watch in awe as their rapt audience join in on eight original songs. Additionally, they can record their five-minute musical compositions. Karaoke is a terrific method for kids to let off extra energy and express emotions, but it can also help your child learn to read. Learning to read can be challenging for children, especially if they require additional pronunciation support. Karaoke is an excellent option for those who learn best through seeing and doing.
Printing 3D Pen
This pen makes a beautiful gift for an artistic teen who enjoys drawing because it enables them to create 3D animals, flowers, automobiles, and anything else they can think of. Unlike other 3D printing pens, it has two speeds: one for filling in more prominent areas and the other for more intricate and abstract artwork.
Portable Speaker
Your teen will enjoy the tiny portable speaker if they enjoy playing loud music. They can take it with them to parties, excursions, camping, and more, thanks to its substantial 15+ hours of portable gameplay on a single charge and best-in-class IP67 dust- and water-resistance rating. Since they can be quickly connected to your current wireless network, portable speakers are incredibly simple to install because there is no need to run speaker wires or any other cords from the receiver to the speakers themselves. 
Best Christmas Gift for Friends
Your closest friend has supported you through everything; she offered guidance when needed, celebrated your successes, listened to you cry, and made priceless memories with you. Finding something as unique as she is when looking for the ideal present could seem unattainable. You want to give your pals something valuable and special to remember your time spent together as Christmas gifts. Whether you've known each other since childhood or only recently, giving them a thoughtful gift expresses how much they mean to you.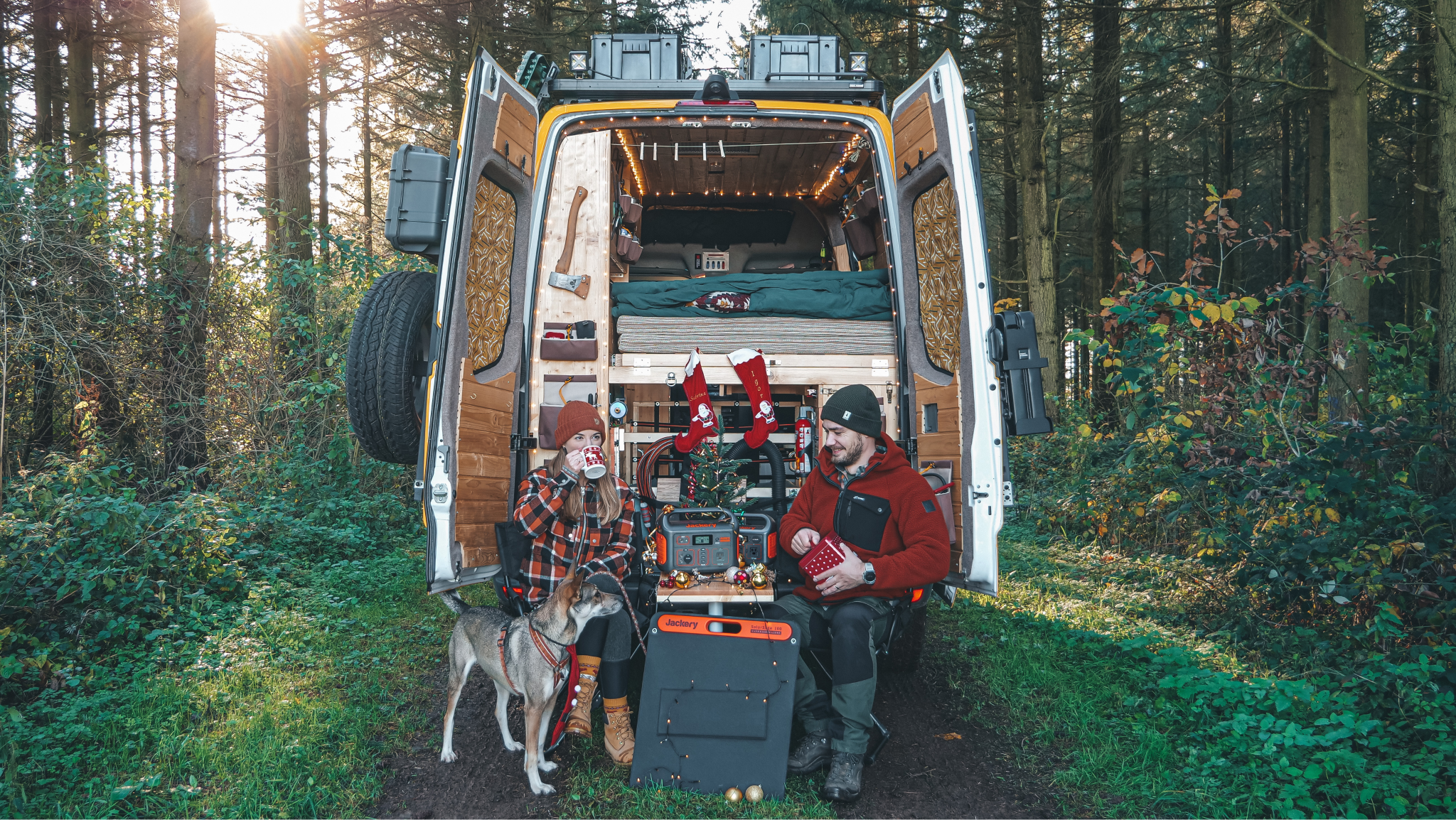 Every type of best friend can find a gift from our selection, including your long-distance friend whom you miss, your childhood friend who deserves a gift appropriate for a sister, and your coworker who helps you get through each day. We have you covered with these unusual gift suggestions, whether you're looking for an inspirational gift idea or one of the most well-liked Christmas gifts of the year.
Holiday Movie Night
Invite your best pals over for a fun Christmas movie night! Put out pillows and blankets, acquire some movie theater candy, and show a movie that everyone will like. Send them home with a goodie bag with some goodies and a gift card for a theater so they can continue to enjoy the wonder of the silver screen. A holiday movie night with your favorite folks is superior to a movie night.
Day-Out Activity
Does a local vineyard or farm exist? Whether your pal has been there before, they'll enjoy a selection of delights in the farm or vineyard. Their kitchen will be cheered up for the holidays with jams and jellies, wine, cheese, fruits, and vegetables from the neighborhood, which may even provide some cooking inspiration. Nowadays, spending time in the country might help you decompress and give your pals a chance to breathe fresh air.
Portable Power Station
A portable power station might be the first item your adventurous buddies decide to bring into the wild. They desire to discover the world, travel and lead a free existence. But contemporary outdoor lovers also want to use advanced technologies and maintain connectivity while traveling. It takes much electricity to do this. Jackery, a pioneer in the field of portable solar power , is aware that mobile lifestyles call for portable outdoor power stations to keep you running when the grid is down.
Robust, adaptable, and portable enough to bring with you wherever your weekend takes you. When camping off the grid, in the wilderness, or an emergency, the Jackery Explorer 300 is the ideal portable power source for outdoorsy. Your electronics, like laptops, drones, cameras, and tiny coolers, can be charged with 293Wh capacity. The Explorer 300 portable power station is compact, lightweight, and easy to carry thanks to its user-friendly design, sturdy handle, and tiny size. 
Planner
This gorgeously made notepad will enable the best friend who's always thinking of great things to do with you to keep organized. It has five distinct color schemes, may be customized with her name, and has a variety of paper kinds to suit her journaling preferences. You should monitor your intentions when you utilize your journal to list your objectives. It will assist you in maintaining accountability and act as a reminder of what you must do to achieve them. Make care to be detailed.
Friendship Bracelet
This friendship bracelet is an improved version of the ones you wore as a child and is manufactured in Italy from recycled gold and silver. It features an adjustable slider and a free engraving of a personalized letter. These features are evocative of the first bracelets you both wore together. This friendship bracelet is an improved version of the ones you wore as a child and is manufactured in Italy from recycled gold and silver. It contains an adjustable slider and a free engraved message that can be customized, making it reminiscent of the first bracelets you shared.
Best Last-Minute Christmas Gifts
Nothing is more frustrating than realizing you haven't purchased a Christmas gift for someone on your list. Be gentle with yourself, though; we've all been there. Even with the best set intentions, Christmas always seems to materialize without warning. Something is likely to get overlooked with all the buying, cooking, baking, wrapping, and preparation for the big day.
Now that Christmas will only be a few days away rather than weeks, it's imperative that you finish buying all of your presents. We've combed through every department to hand-pick fashionable, classic goods that ought to suit everyone's tastes to spare you from a last-minute panic attack.
Personalized Photo Box
Refrain from presenting a subpar last-minute gift because you forgot to go shopping. You may choose, package, and mail your gift all online from one convenient spot. Please select a unique pattern for the box's exterior and then fill it with the small items of your choice, such as jewelry or candles. The package will include a personalized inscription for the recipient, so choose your favorite images of you and the receiver to have printed there.
Audiobook Membership
A gift membership to Audible is the ideal last-minute present option, regardless of whether you know their long history of listening to audiobooks or their recent interest in doing so. Just consider how quickly they could listen to Matthew McConaughey, or Viola Davis read their autobiographies in exchange for their present. Choose a membership length of one of the following: one, three, six, or twelve months, and the service will send new subscribers a credit each month to apply toward an Audible audiobook. Existing subscribers will receive all of their complimentary credits at once.
Digital Gift Card
This last-minute gift only takes a few seconds to mail digitally, but your recipient will enjoy it for years. We've never slept on anything like the sublimely silky, intriguingly cold bamboo sheets, one of the most popular gifts. If you're planning to give one as a gift, choose this e-gift card. It allows your recipient to select the style, weight, and color since it will presumably reside permanently on their couch once they acquire one at home.
Custom Gift Box
Try providing a gift certificate to various grocery stores as a present last-minute alternative to giving sweets on top of more sweets. They provide one of our favorite meal-subscription services since the frozen, single-portion meals are all nutritious, simple to make in the microwave, on the stove, or in the blender, and there is a fantastic variety. For anyone who plans to work or raise children from home for a considerable amount of time, the company's harvest bowls, flatbreads, and smoothies are also complete game changers.
Flower Subscription
A regular flower delivery will brighten anyone's day and put a smile on their face. You may select from a weekly to a quarterly delivery of several bouquet styles at the online flower shop, with shipments starting at $40. You can alter your plan at any moment, limit your gifting to a set number of deliveries, or choose any of their bouquets for a single shipment.
Best DIY Christmas Gifts
They may need a little time, effort, and time, but that makes handmade presents unique. While you can find a Christmas present your recipient would enjoy by running out to the store or even just ordering online from the comfort of your couch, DIY Christmas gifts are a little more special.
In addition to being a considerate way to show your loved ones how much they mean to you over the holiday season, homemade presents are also a terrific option if you're on a tight budget. Start your search for unique DIY Christmas gift ideas by looking through the list.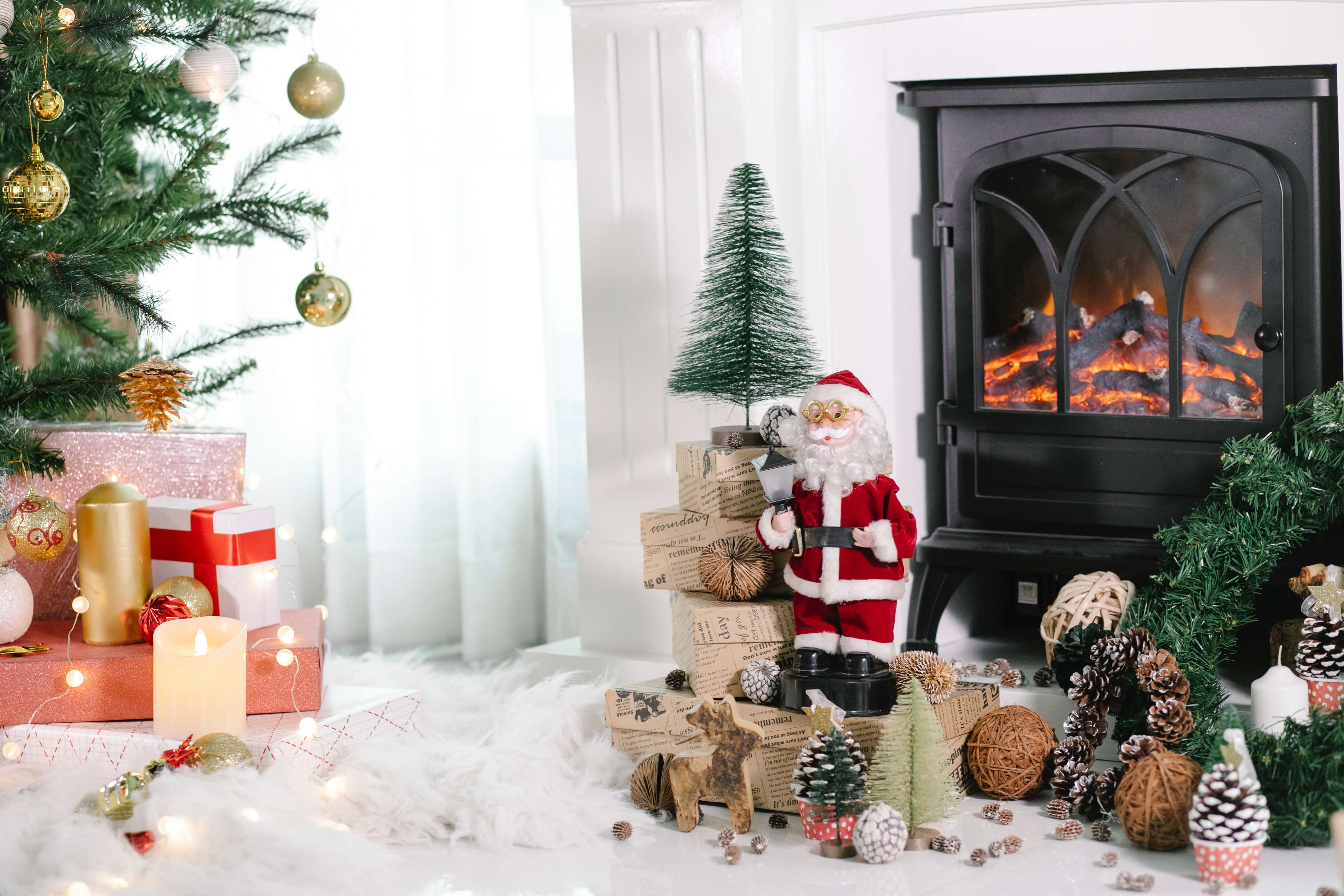 Cookie Cutter Wreath
This wreath makes the perfect gift for a friend who loves to decorate their house for the holiday. Arrange a mix of cutters in a circular shape. Once they're placed as desired, secure them to one another using a two-part epoxy, such as J-B Weld. Add a bow or jute ribbon, and hang. This homemade wreath will enlighten a special Christmas for your family or friends!
Photo Collage
This homemade photo collage can assist them in preserving their fondest memories, whether they have recently returned from a trip or have completed celebrating a noteworthy milestone. Print out their preferred pictures, then add a patterned background and vibrant clothespins to make the frame your own.
Homemade Soap
One of the most beautiful and adaptable homemade gifts is soap. This one smells like lavender and has a lovely, rustic feel when the bar is wrapped in burlap and twine and decorated with a new sprig of lavender.
Stamped Tote Bag
All ages will love this beautiful tote! Although fruit symbols are colorful and entertaining, you may produce any fruit using the stamping technique. On the back of the foam sheet, draw a fruit form. We created three different fruit sizes. The foam sheets should be cut into 2 of each size. Stick to the circle-shaped wood. Add height to the circle to create a stamp by placing two lemon cutouts on it. Employ a foam brush to apply cloth paint.
Tea Tree
They'll like the name of this gift since it's adorable, but wait until they find out what it is. This one is certain to succeed because it is both functional and lovely. Start attaching the tea bags to the cone's base. Attach a tea bag to the cone by running a small line of hot glue down the upper edge of the bag's back. Till the adhesive hardens, keep the tea bag in place. To conceal the styrofoam cone underneath, slightly overlap the following tea bag over the one when you glued it. Using more hot glue, attach a wooden star ornament to the cone's top.
Christmas Activities to Enjoy the Holidays
Utilize your holiday season to the fullest by choosing from our top Christmas activities for children and adults. The holidays are a time to give thanks, commemorate yearly customs, and spend time with loved ones. We're also trying our hardest to treasure each of these beautiful moments with our loved ones more this year than ever.
Without a doubt, the parties, school plays, and fun gift buying will quickly fill your December calendar. However, remember to schedule time for enjoyable Christmas activities with your family and friends to create lasting memories.
Backyard Camping
A backyard camping  trip with family and friends during the holidays might be enjoyable. Setting up camp in your backyard is essentially the same as camping at home. You are free to spend the entire night outside if you like. Before retiring for the evening to your cozy bed, take advantage of all the camping activities.
You must keep your battery charged for setting up your campground, prepare mouthwatering camping meals, or have a good time with your family. For backyard camping, you can use the Jackery Explorer, a solar-ready portable power station. You can choose the Jackery Explorer 500 to be your electricity backup in your Christmas backyard camping. It provides power-to-go in a small, lightweight design with several ports to charge your everyday gear and more. Never be concerned about long extension cords or wall outlets.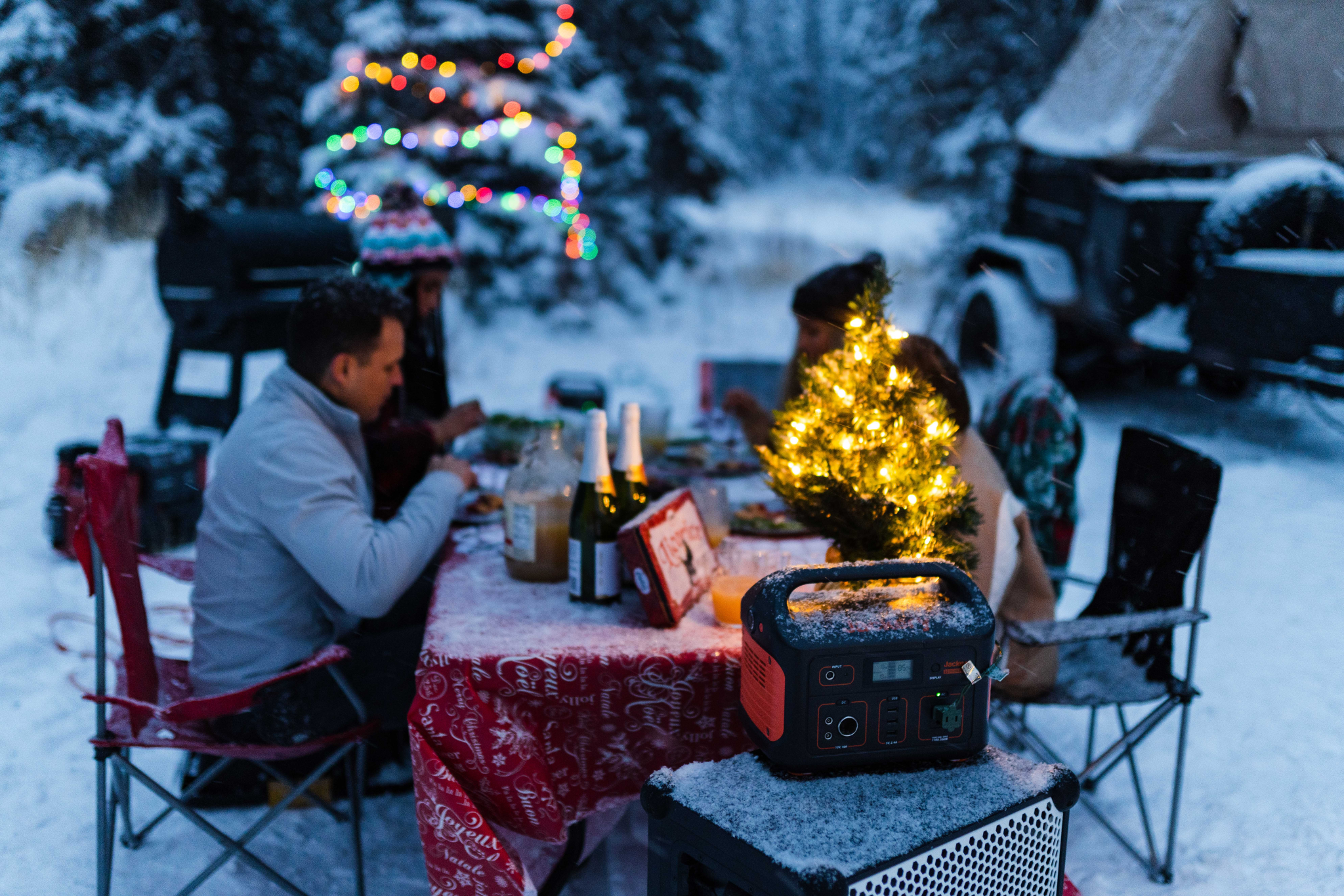 Decorate a Ginger House
Are you contemplating your options for spending Christmas at home this year? Nothing compares to a craft that you can finish and eat! Around the holidays, many stores will sell kits for making gingerbread houses.
These kits typically include everything needed to construct four walls and a roof. You can make it festive and personalized by going to the grocery store's candy section and choosing a few unique goodies that will complement your child's design for the gingerbread home. The kids will love using all their favorite sweets to decorate the house.
Holiday Game Night
Gather your loved ones and engage in some friendly competition! Although we've collected a terrific list of Christmas games for adults with a few kid-friendly alternatives included, too, that get everyone in the holiday spirit, you are welcome to have an ugly sweater competition. Jigsaw puzzles, white elephant, and secret Santa are just a few of the Christmas games that might kick off new customs.
Final Thoughts
There are countless alternatives when it comes to Christmas gifts. Finding the ideal Christmas present involves careful thought because no two people are alike. This comprehensive Christmas gifts guide offers suggestions for family and friends' gifts, DIY Christmas gifts, funny Christmas activities, and more.
Besides, Jackery advises you to maintain your power and ensure that you, your family, and your friends enjoy a good chargeable Christmas. All Jackery power products have met or exceeded applicable legal, safety, and environmental requirements. In addition, we are dedicated to providing our clients with reliable products, excellent customer service, and stringent quality control in this holiday season.   
---