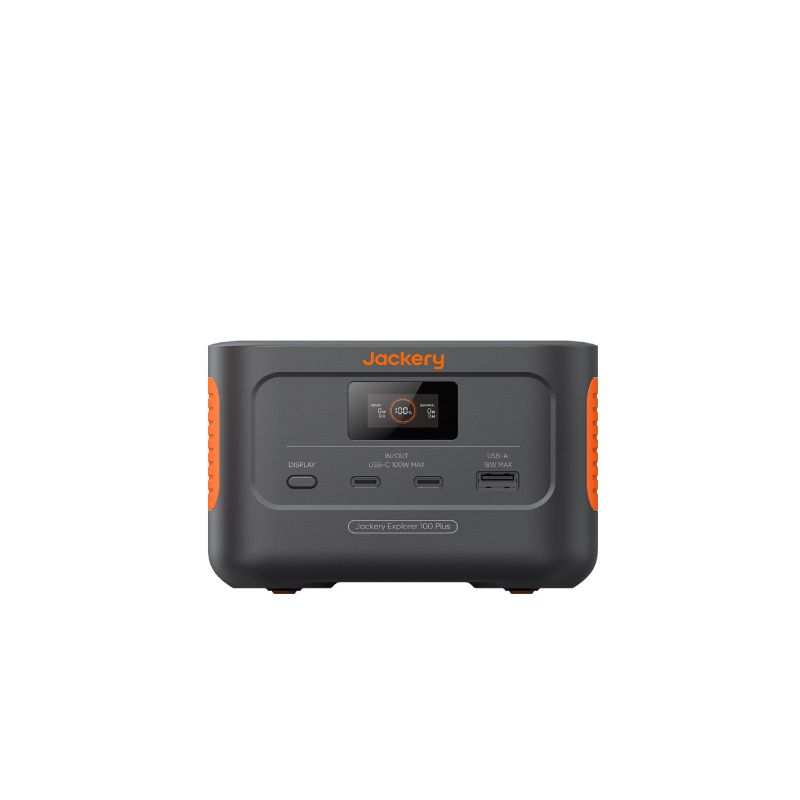 Fast Delivery
2 Years Warranty

30-Day Money back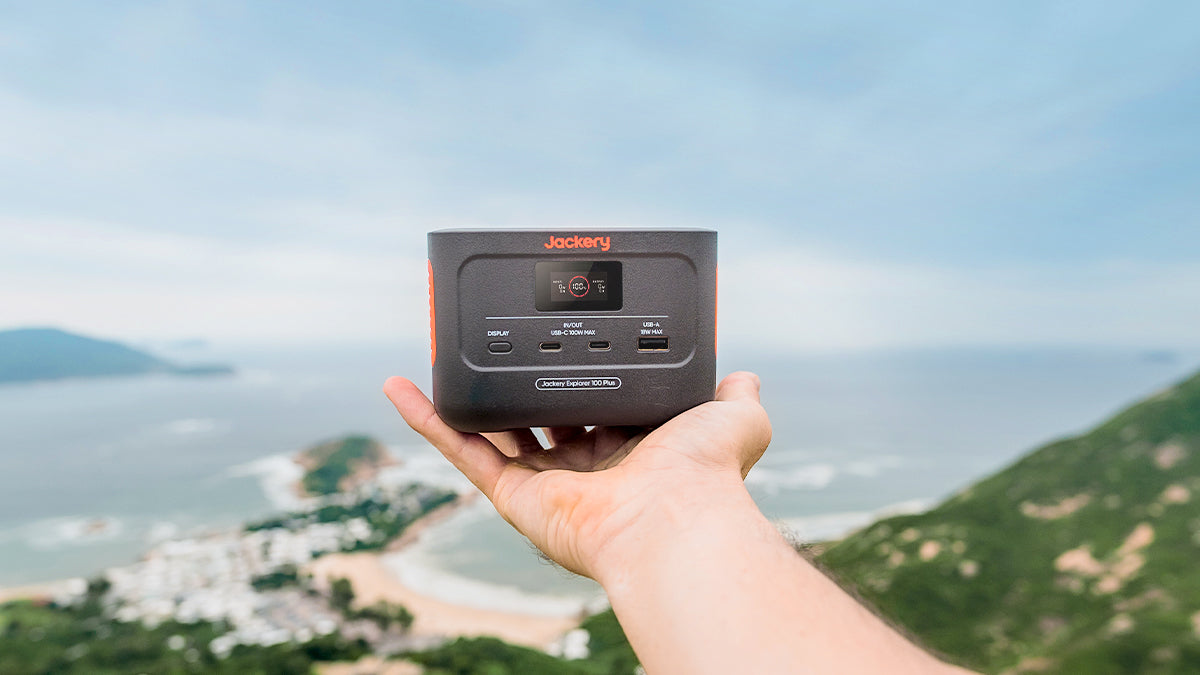 Jackery Explorer 100 Plus Portable Power Station
The Jackery Explorer 100 Plus features a LiFePO4 battery capable of lasting 2,000 cycles while retaining 80% of its capacity. Weighing a mere 965 grams, it places portable power right in the palm of your hand.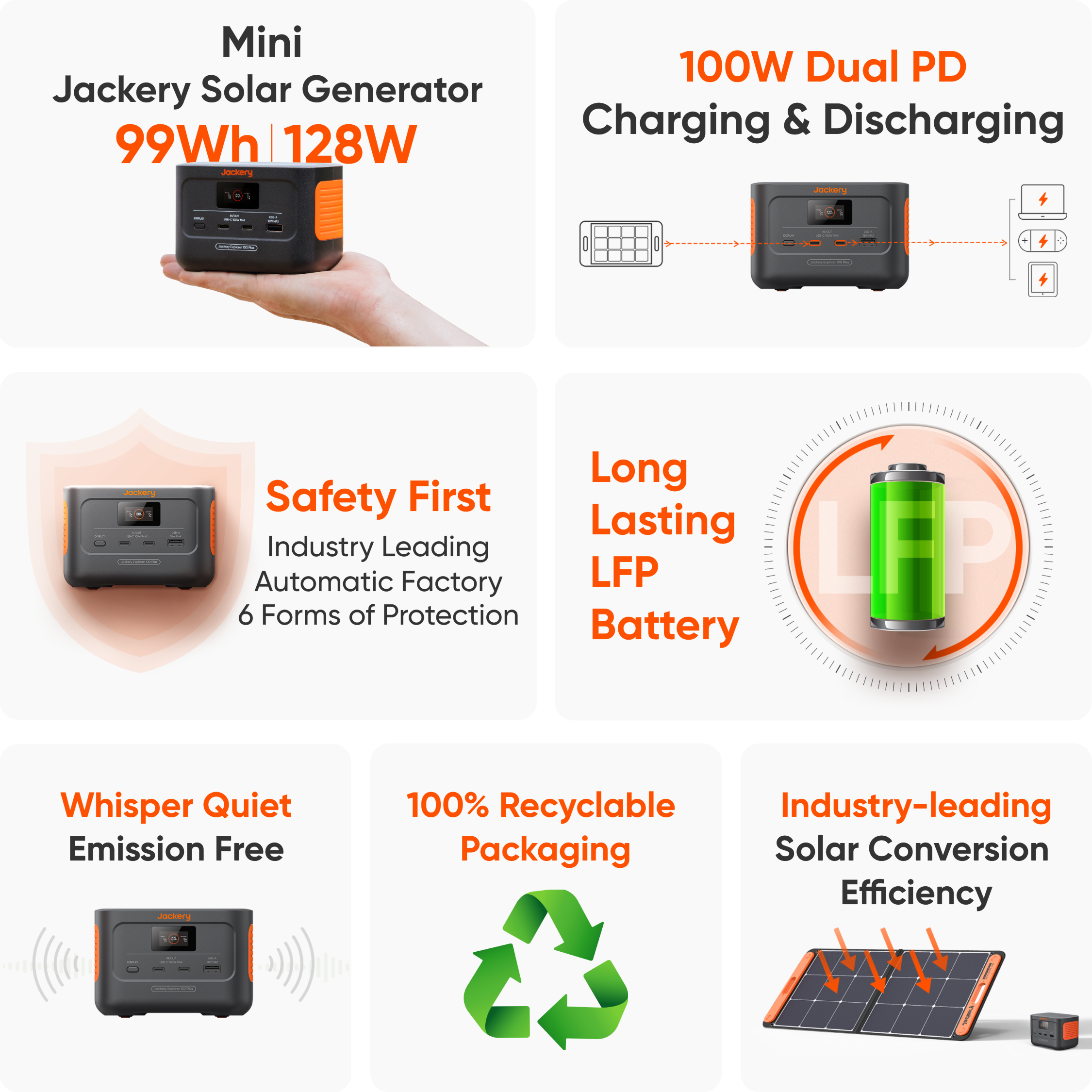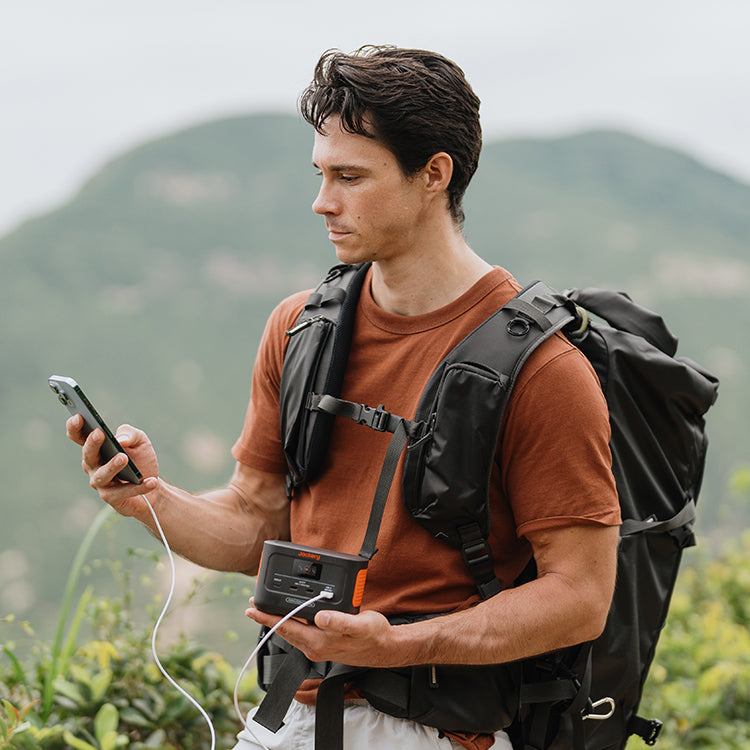 Running Time Simulator
To power with Explorer 100 Plus (99Wh Capacity)
Please enter the wattage of the appliance (not exceeding 128W)
W
Input power does not exceed
0
Hrs
Expected Running Time
Note: This is a calculation for reference. Please take the actual use for accuracy.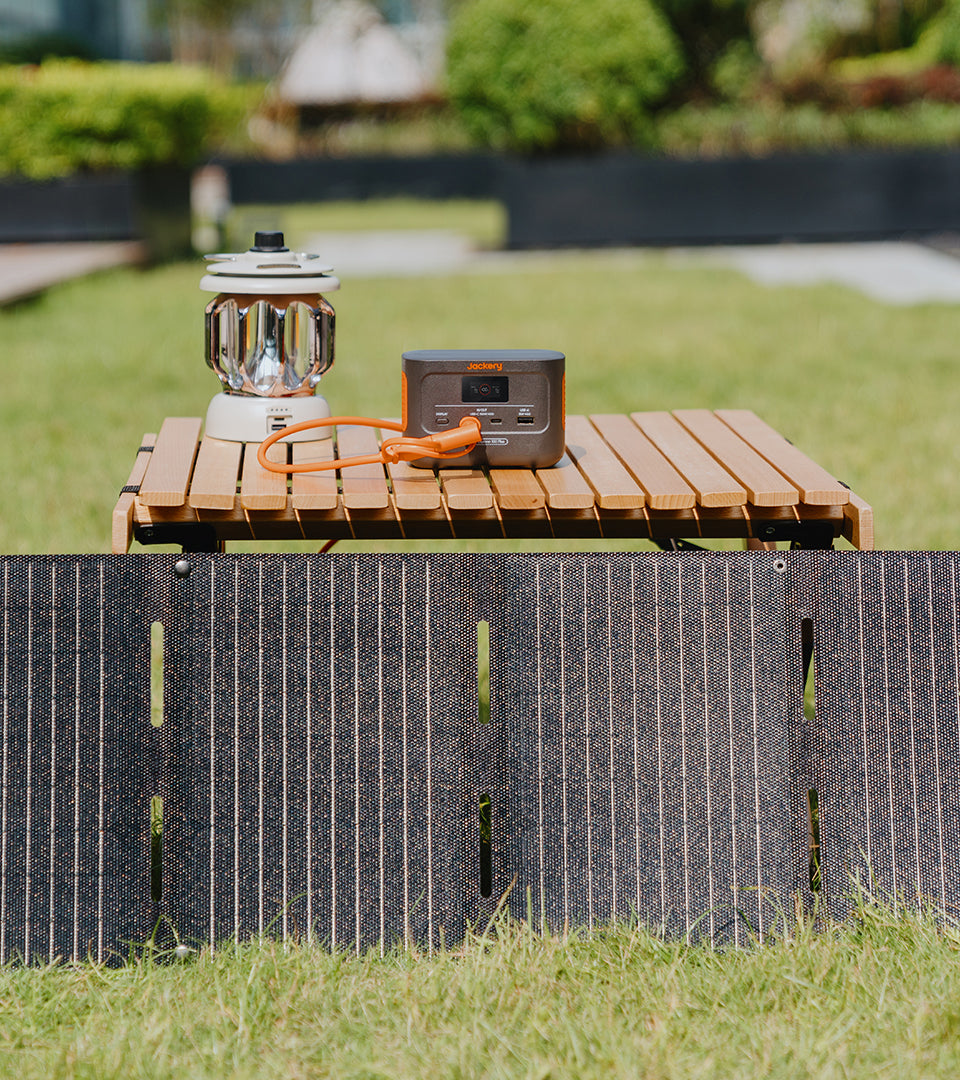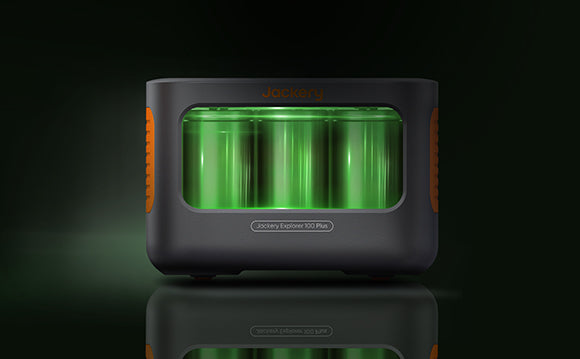 Outdoor Durability
Shock-Resistance, and Fire-Resistance
Explorer 100 Plus is made of UL 94V-0 Rated flame-retardant material, with Class 9 impact resistance, in compliance with UL safety standards, and is protected against drops (3 drops, at 0.9m). This product is also UL Certified and equipped with high-temperature protection at 60°C. Additionally, it features intelligent dual chip protection - accompanied by 5 temperature probes for precise temperature control.

Carry-on Power for Flight and TrainTravel
The product fully complies with UN 38.3 shipping standards for lithium batteries, guaranteeing comprehensive safety compliance, making it a dependable choice for air and rail travel. *Passengers are permitted to carry lithium batteries (≤100Wh) without airline approval. Restrictions may differ from countries and airlines. Please refer to the actual situation for details.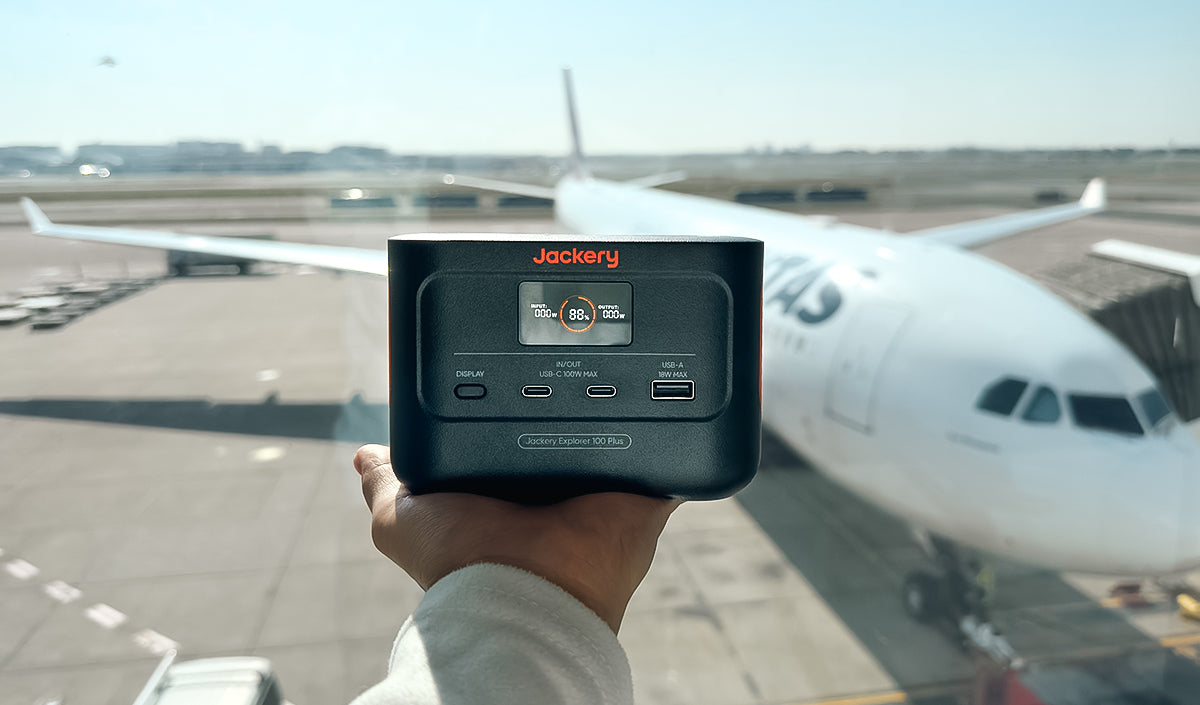 Eco-friendly Solar Charging
Explorer 100 Plus can be charged by the SolarSaga 100W and 40W Mini. Advanced IBC (Interdigitated Back Contact) technology with electrical contacts on the back of the solar panels ensures maximum light absorption and offers a refined and elegant look. With a high solar conversion efficiency up to 25%, they are perfectly suited for outdoor activities and for emergency power outages.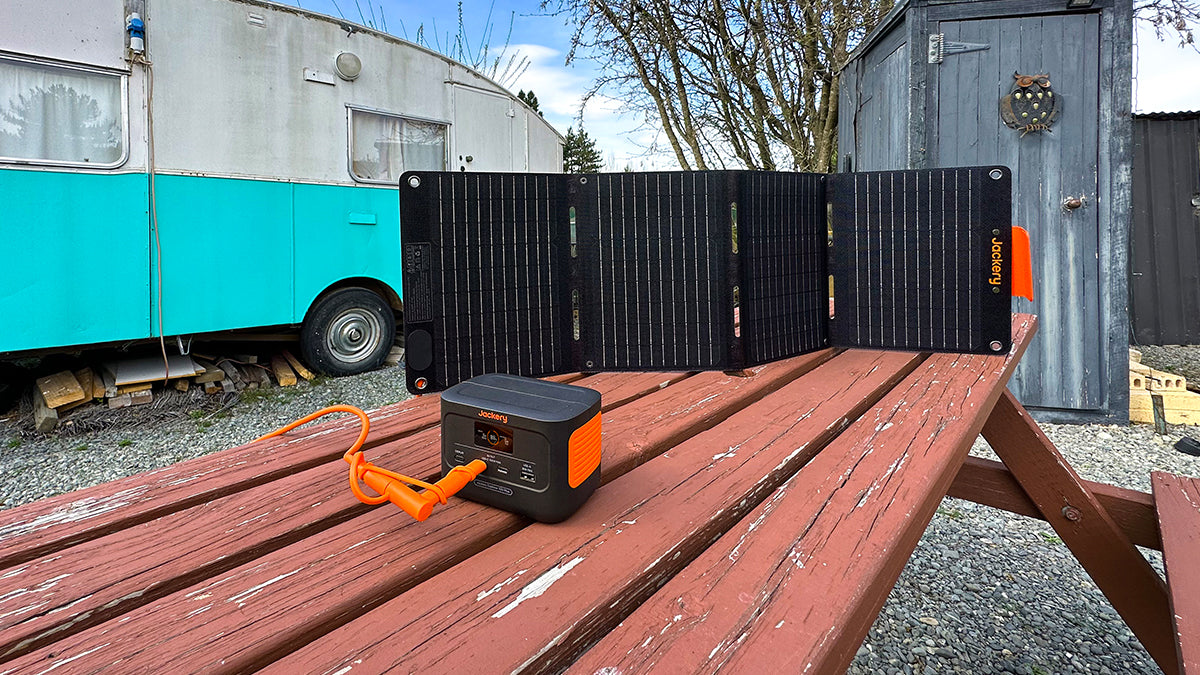 100% Recyclable Packaging
Jackery's dedication to sustainable progress extends beyond providing eco-friendly energy solutions - the Plus Series will also introduce environmentally conscious packaging starting in September 2023. The packaging will consist of 100% eco-friendly paper combinations that adhere to IST2A packaging and transportation guidelines, designed to withstand extreme temperatures, pressure, drops, and shocks. *The test data comes from the Jackery Lab, and the results may vary in different conditions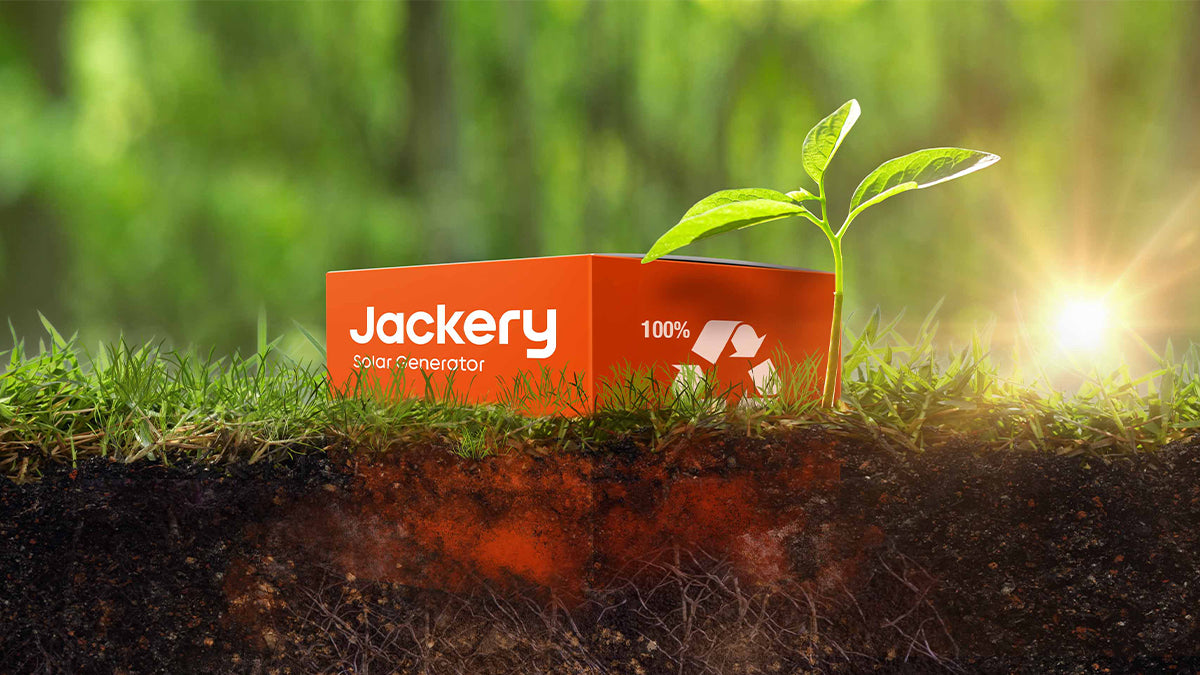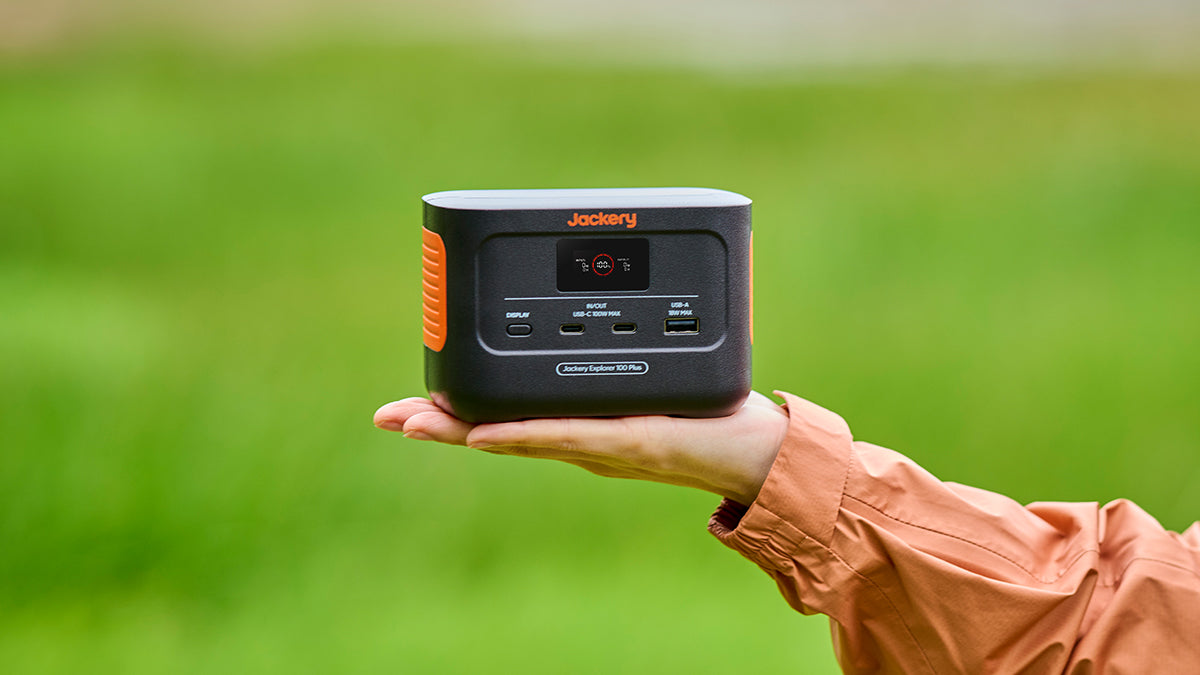 FEATURES
TECH SPECS
FAQ
REVIEWS
How Many Solar Panels Do I Need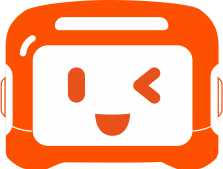 Choose One Type of Solar Panel

0 Hrs
Recharging Time

0 Wh
Sustainable Energy Saving
Product Recommendation
Product Details
Specs in Pictures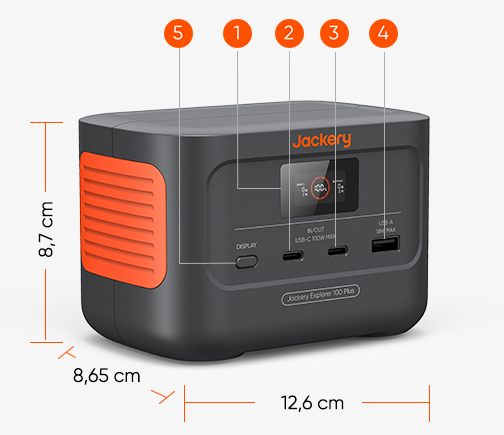 Specs
What's in The Box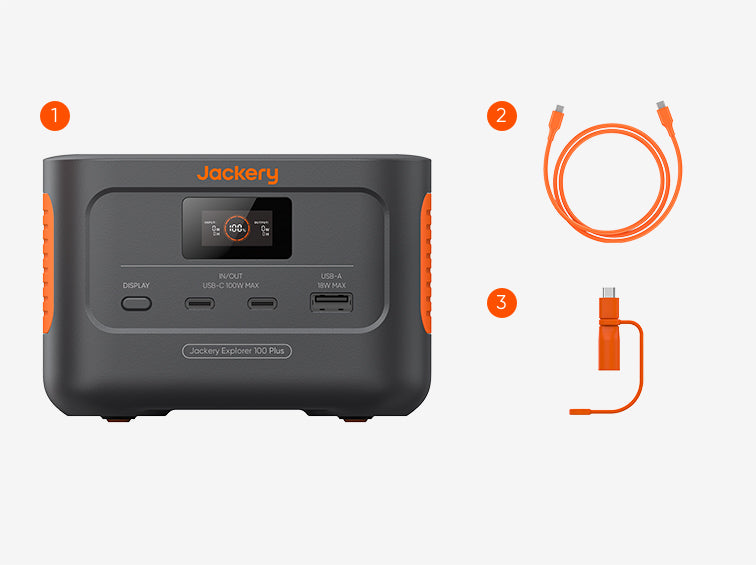 User Manual
User Manual
Notice
* This product (portable power supply) can supply power to your device in the temperature range of -10 to 40 degrees Celsius (-10 to 65 degrees Celsius for solar panels). If the operating temperature is outside the above range, this product may not work.
Good Device
I was on Thanksgiving Holiday and was not close to a power outlite but had this item to charge my phone and tablet. Work great and fast. Give it a tried you might just like it.