How Does it Work?

Features

Products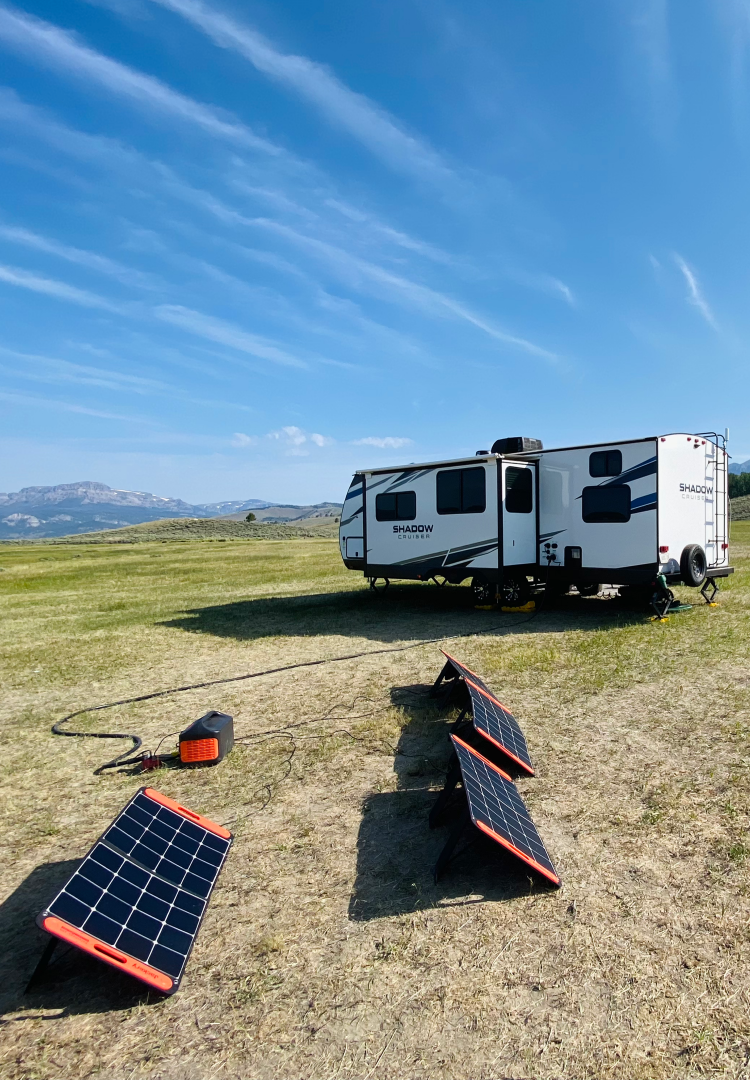 A solar generator can technically refer to a solar power system that combines a portable power station with solar panels. It emits no toxic gases, operating extremely cleanly - causing no environmental harm. Jackery solar power generators provide a reliable green energy solution for camping, RVing, off-the-grid, and home backup.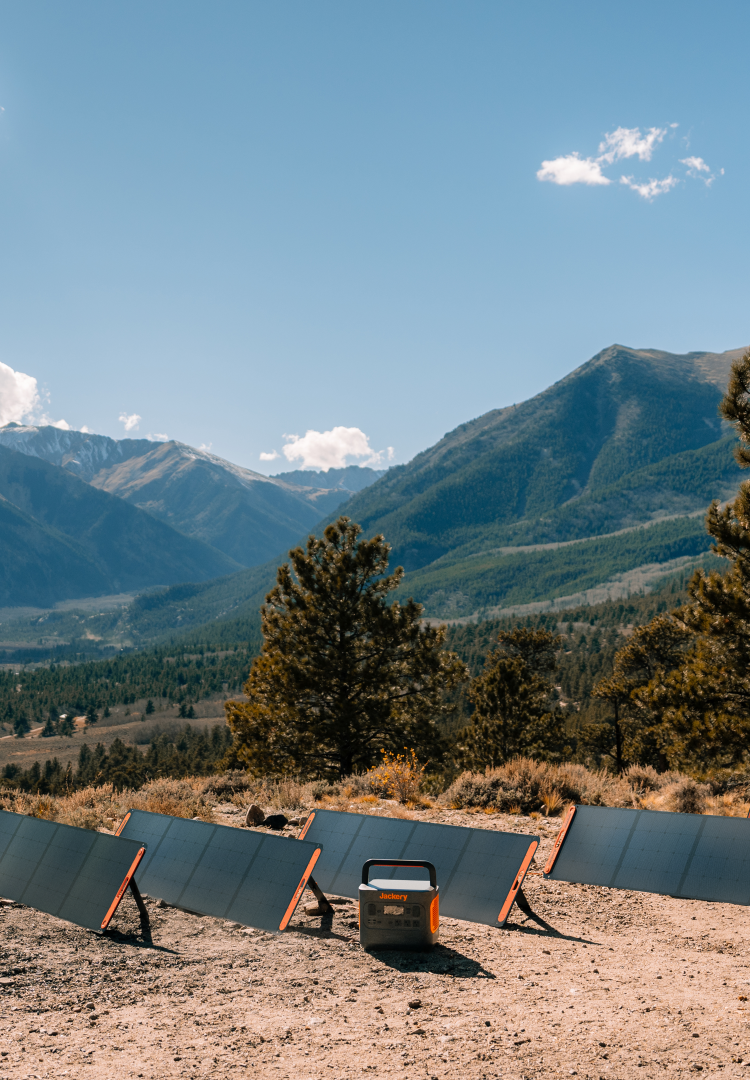 A solar generator works by capturing solar energy with solar panels and storing it in a solar battery or portable power station. Jackery solar generators are a combination of solar panels and portable power stations that convert sun energy into electricity. The in-built inverter in the power station then converts the DC to AC and can power appliances indoors and outdoors.
Why Choose Jackery Solar Generator ?
Quick Solar Charging

High Solar
Conversion

1.8 Hour
Full Charge

Jackery solar generators are equipped with solar panels, featuring industry-leading efficiency of 25%, and at the fastest can charge fully in 1.8 hours. With MPPT and IBC solar technology, the solar backup generator supports continuous and stable charging even during cloudy days and high temperatures. It is a renewable, clean power source with zero fuel cost.

Safe,
that is Jackery

BMS: 12 layers
of protection

9 Temperature Sensors

Jackery solar generators adopt an intelligent BMS system and pure sine wave inverter to provide 12 layers of protection to charging devices. The unrivaled cooling system and up to 9 temperature sensors ensure an industry-leading 30% dissipation efficiency rate. A 94V-0 fire rating and UL standard drop design also mean the product is extremely sturdy.

Designed with Exploration in Mind

Fodable &
Portable

30% Lighter

Jackery solar portable power station is 30% lighter than other competing products with the same capacity, making it especially suitable for outings. The combination of a light power station, and the foldable and lightweight magnetic solar panel, means the solar generator can support 99% of electrical appliances needs on the go.

Solar Power for 20 years in Any Weather

20-Year Lifespan

Works from
14°F to 104°F

The solar power generator is incredibly durable and long-lasting. SolarSaga Solar Panels can work efficiently from 14-149℉ (-10-65℃), and the working temperature of the power station is 14-104 ℉ (-10-40°C). IP68 waterproof rating solar panels, makes it suitable for rainy days and humid environments. Even if you were to use the power station every week for 20 years, up to 80% of the battery's max capacity will still be maintained (Pro Series).

Jackery Solar Generator Pro
3000 Pro | 2000 Pro | 1500 Pro | 1000 Pro | 2000 Plus | 1000 Plus
With industry-leading 25% solar efficiency and quick charging power, the Jackery Solar Generator Pro Series is ideal for powering all your small and large appliances. Whether you're planning to enjoy RV life, boat living, off-grid living, camping, or home backup, the solar power charging station can power all your gear fast.



Jackery Solar Generator
1500 | 1000 | 500 | 300 | 240
Jackery Solar Generators are the ideal, lightweight, and safe power solution for camping, hiking, and fishing. The large and small solar generators provide a range of capacity options to charge different appliances, like a CPAP machine, laptop, refrigerator, and sump pump. They are on-the-go power generators, compact enough to carry when enjoying your outdoor activities.
Jackery Solar Generator 1500

Solar Generator for Camping and RV/Van Living

Capacity:
1534Wh
AC Output:
1800W
Solar Panel:
100W
Appliances:
95%

LEARN MORE

Jackery Solar Generator 1000

Affordable Solar Generator with Large Capacity

Capacity:
1002Wh
AC Output:
1000W
Solar Panel:
100W
Appliances:
93%

LEARN MORE
How Many Solar Panels Do I Need
Choose One Type of Solar Panel
0 Hrs
Recharging Time
0 Wh
Sustainable Energy Saving
Product Recommendation
Learn More About Jackery's Products
The best portable power stations for camping, RV life, emergency and home backup.

LEARN MORE

Easy to carry and set up, soaking energy from the sun for portable power stations.

LEARN MORE

Adapters, cables, connectors, bags, and all the Jackery accessories you want are here!

LEARN MORE
More Tips for Solar Generator
Solar Generator FAQs
Q: Can a solar generator run a refrigerator?

Q: Is it worth purchasing a solar generator?

Q: Do solar generators work on cloudy days?

Q: What size solar generator do you need to run a house?

Q: How do you set up a solar generator/solar power system?

Q: What is the best solar generator for home use?

Q: Does the Jackery solar generator support pass-through charging?