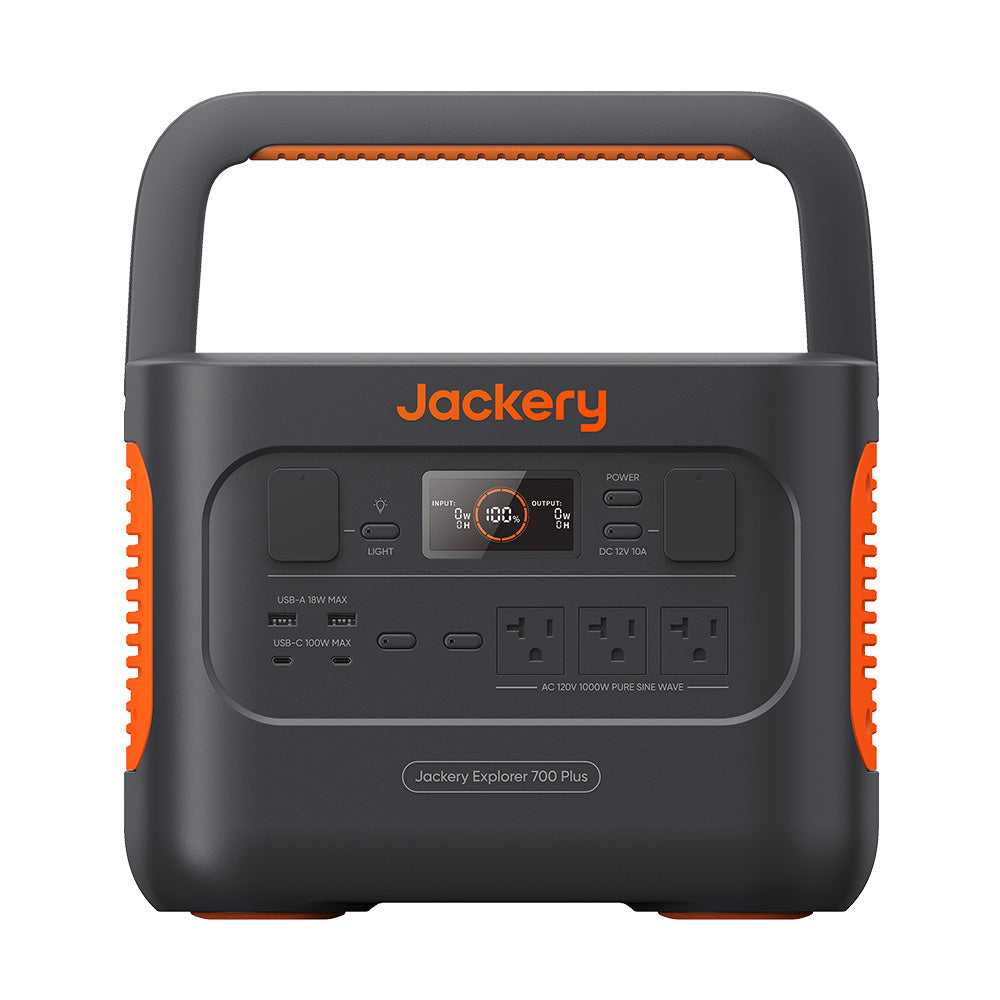 Fast Delivery

3+2 Years Warranty
30-Day Money back
Entry-level solar generator for outdoor power. Jackery Explorer 700 Plus has a large capacity of 680Wh and a powerful output of 1000W. The best choice for camping and outdoor activites while being safe and durable.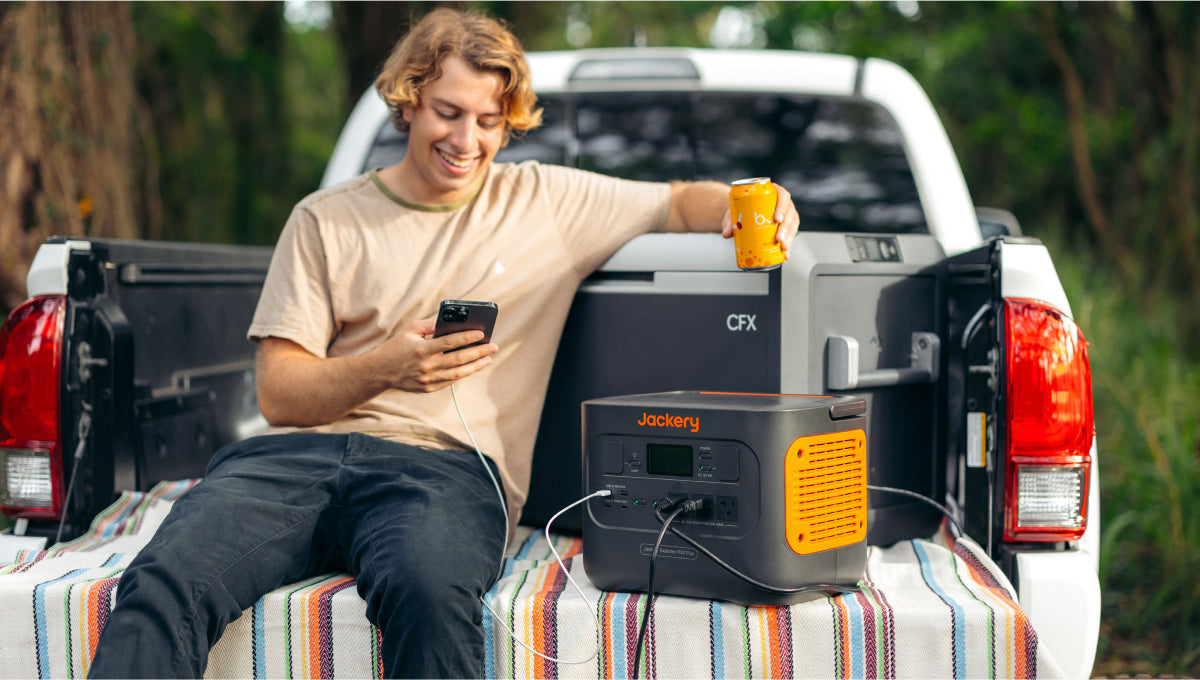 Running Time Simulator
To power with Explorer 700Plus (680Wh Capacity)
Please enter the wattage of the appliance (not exceeding 1000W)
W
Input power does not exceed
0
Hrs
Expected Running Time
Note: This is a calculation for reference. Please take the actual use for accuracy.
Compact and Portable
The solar generator kit weighs approximately 22 lbs, making it the ideal choice for outdoor camping.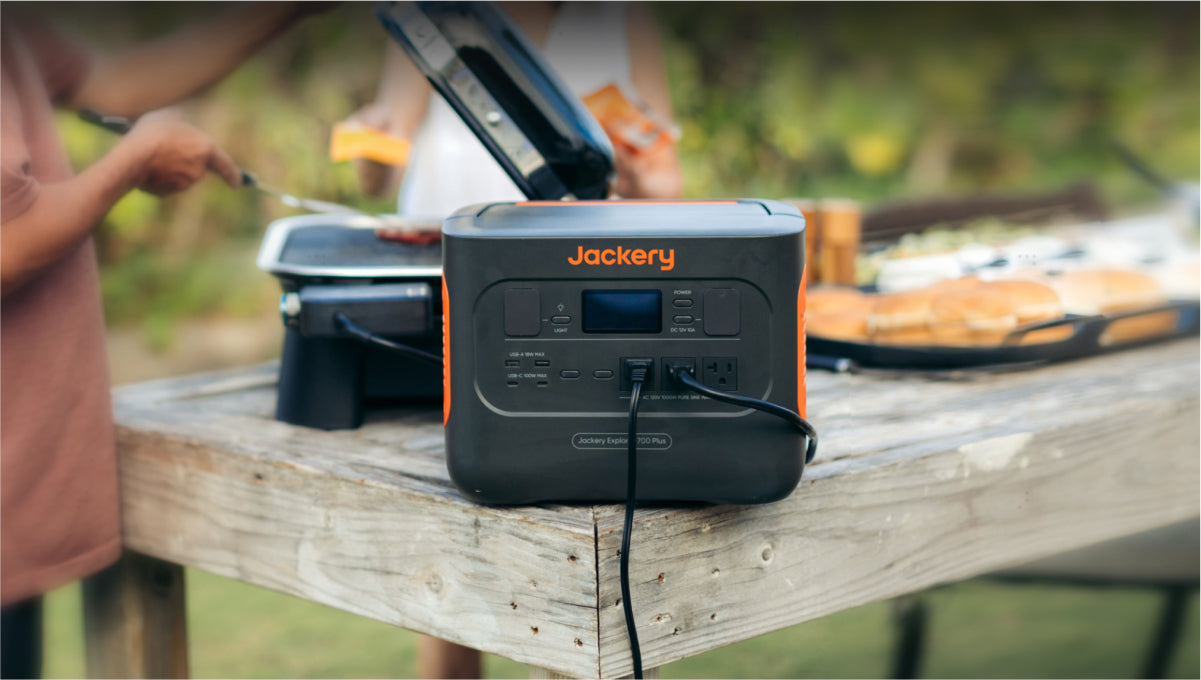 Safety First
Boasting a durable 10-year lifespan with Lithium Iron Phosphate (LiFePO4) Battery, the Jackery 700 Plus provides a constant voltage and pure sine wave, ensuring safety for all your electrical appliances. The innovative ChargeShield technology and stable power output also protect against potential equipment damage.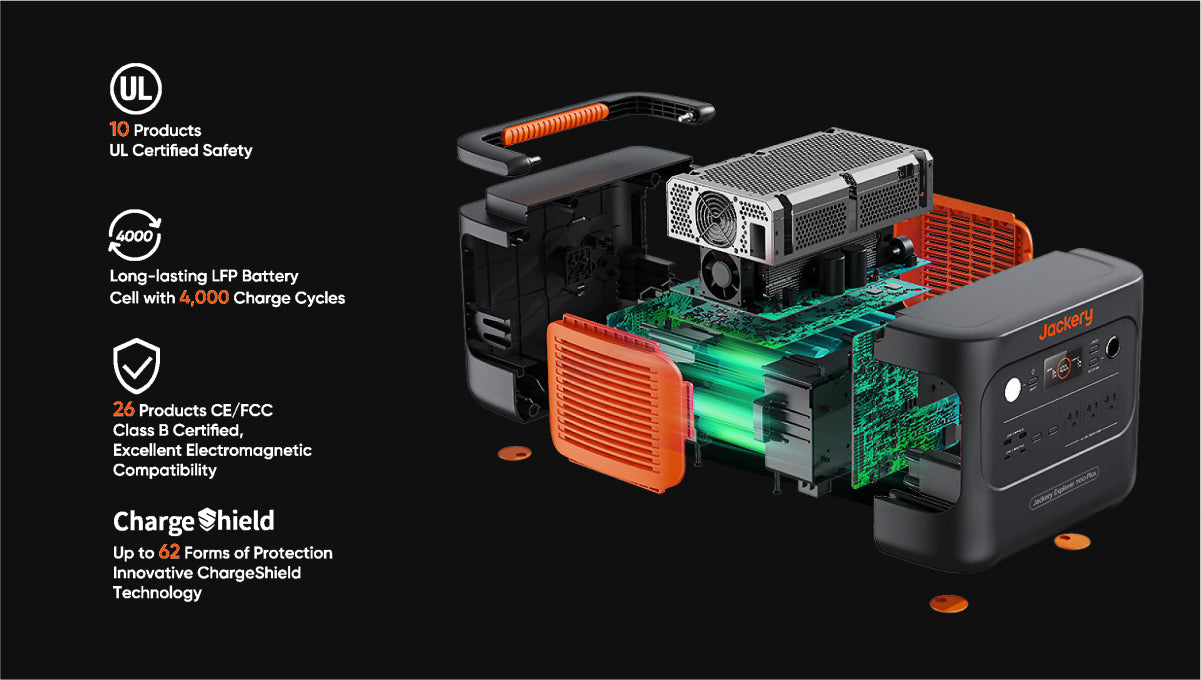 SMART APP CONTROL AT YOUR FINGERTIPS
Control and monitor your 700 Plus with the Jackery App. It supports different devices, real-time status monitoring, customization settings, and more.
FEATURES
TECH SPECS
FAQ
REVIEWS
How Many Solar Panels Do I Need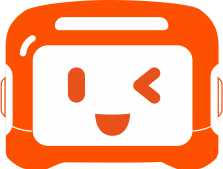 Choose One Type of Solar Panel

0 Hrs
Recharging Time

0 Wh
Sustainable Energy Saving
Product Recommendation
Product Details
Specs in Pictures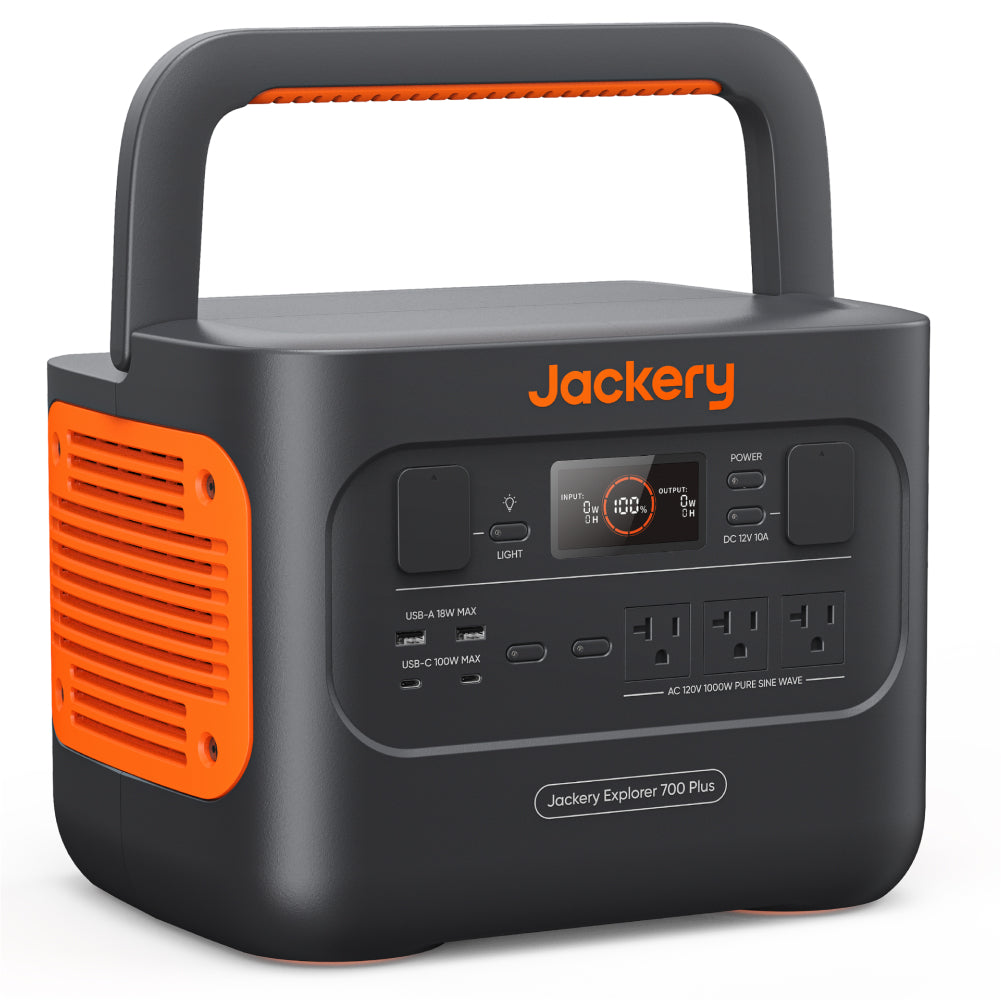 Specs
What's in The Box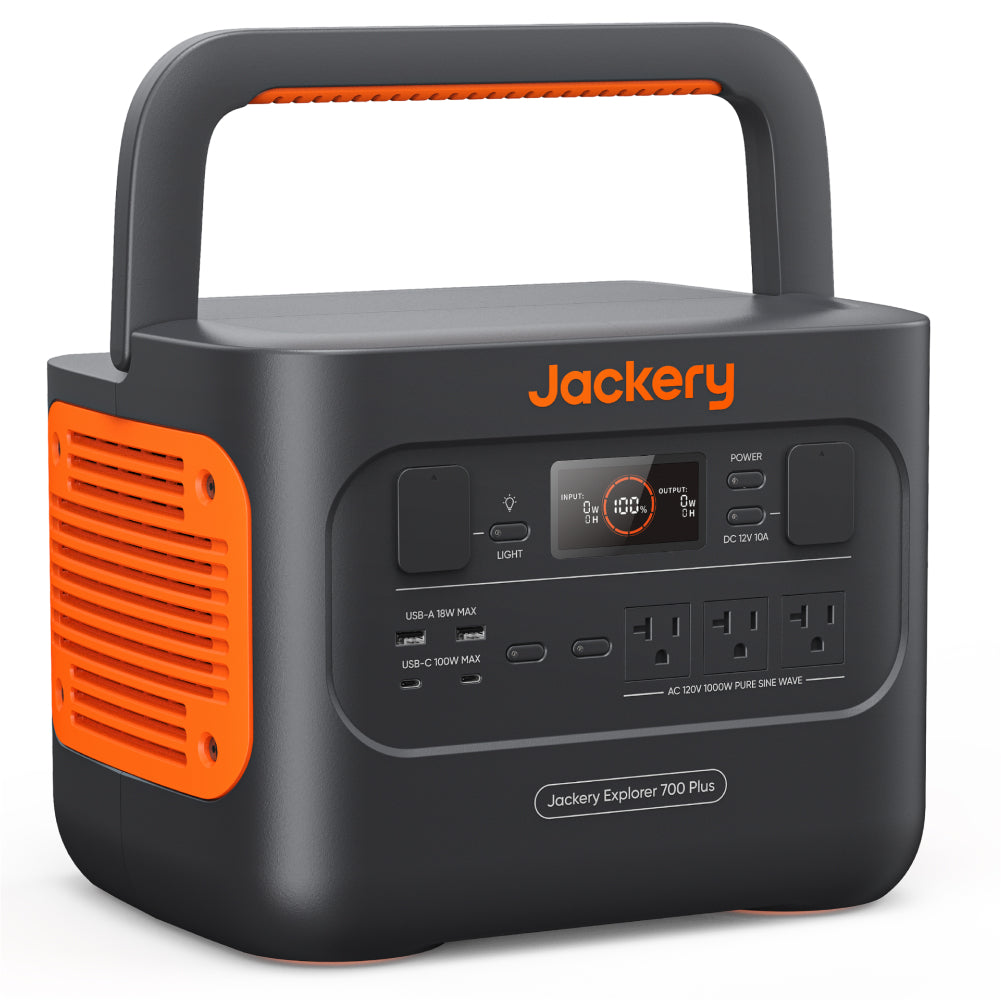 User Manual
User Manual
Notice
* This product (portable power supply) can supply power to your device in the temperature range of -10 to 40 degrees Celsius (-10 to 65 degrees Celsius for solar panels). If the operating temperature is outside the above range, this product may not work.
Great back up
Coming from a jackery 550 this is a great addition to my back ups charging time is fast. Can't wait to use it for camp. Right now it powers the shed
Great addition
The best addition to our Jackery collection. The updated surge power is amazing. The design is sleek. Larger than expected but could beat the price and the comfort of power!
Great product great customer service
Purchased two 700 plus and already own a explorer 300 and the solar saga 100. These are such great units and make my boondock camping all the better. I run a 12v ice chest/freezer for storing my extra food when I camp. I can keep my phone charged my camera charged my DJI Air2s drone ready to ply and also my Ebike battery charged and never need to use a gas generator. I love the ease of use and the fact I produce zero noise while camping yet I have all the power I need. I love the Jackery products and have been using Jackery before they became well known.
Great Backup Power
This portable power station worked well in powering my gaming laptop for several hours to 66% capacity then quickly recharged. I find it a handy source of power for my equipment when out and about. The advertised battery life is awesome. It should last for many years of use. I look forward to using this unit for a long time. The display works well in keeping track of power usage. The sale price was great, an affordable power source.
Quality product
After owning for two weeks I have already used it for a short power outage. I can use TV, modem, light and charge my phones without starting the gas generator. It gives me time to alert power provider and get an estimated time of restoration. No more dropping everything because the power is out. The engineers really made it user friendly. Light enough to move around, easy to charge, simple to operate and safe to store indoors. The digital display with usage and available power is another sign the unit is well thought out.